11 Uplifting Quotes to Make You Feel Better ...
By Isabel
We could all use uplifting quotes every now and then. Sometimes life gets just gets you down. But don't worry! Keep your head up. A few inspiring words are sometimes all I need to make me feel better. Here are 11 of my favorite uplifting quotes that I hope will make you feel better, too!
---
1

Proverb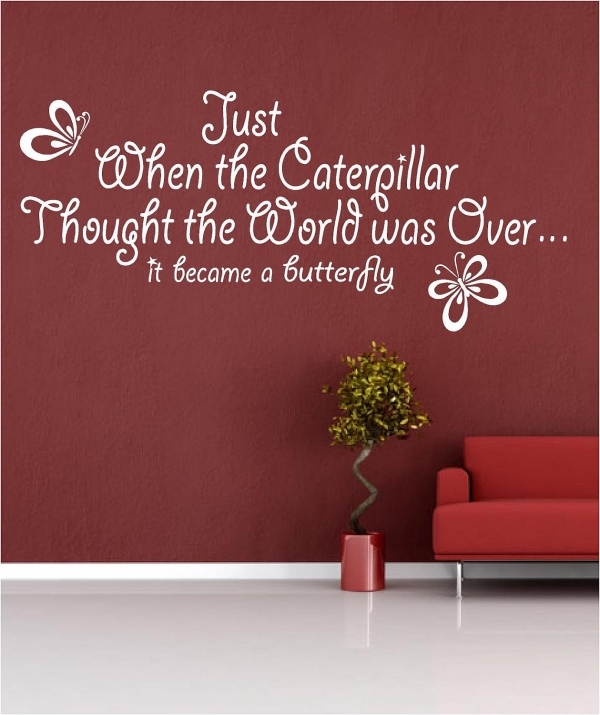 What a wonderful way to start a list of uplifting quotes! This quote reminds me that there is still so much good coming in the future. Good things can follow a negative situation. Whatever it may be in your own life, just know that good times are ahead.
2

F. Scott Fitzgerald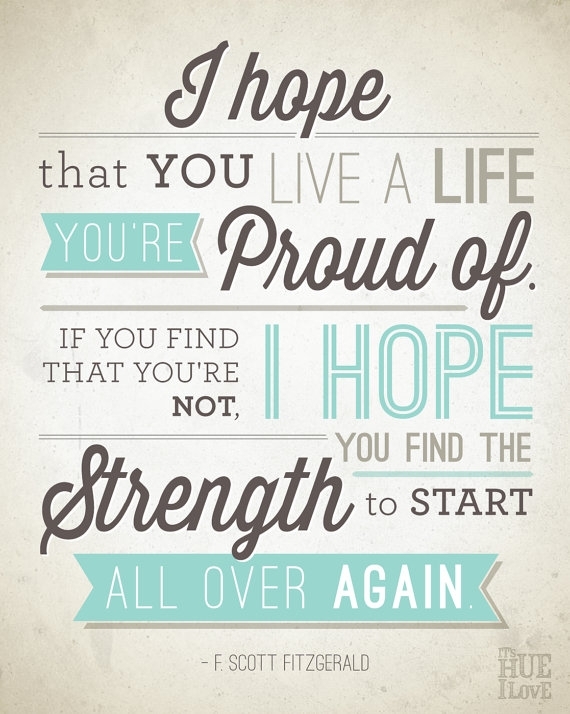 When I first read this quote, I cried a little bit. My life was not in a really good place and seeing it made me realize that my life is in my hands. I can't control everything that happens, but changing my life is one thing I can do. Change can be scary, but like that caterpillar, it can be wonderful and literally life-changing!
---
3

L. Tom Perry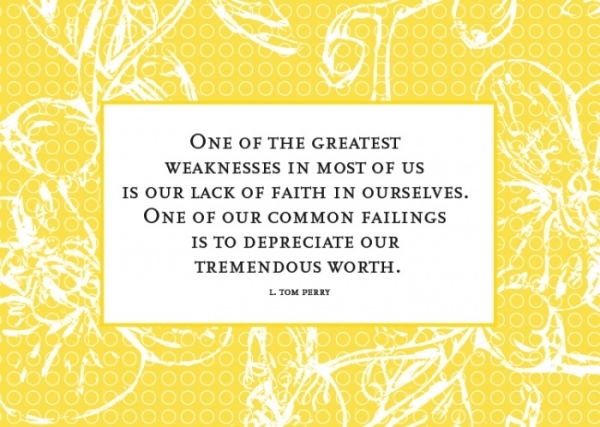 I know I struggle with this a lot. I doubt my abilities, especially when I'm faced with new environments, such as a new job or even just taking a test! Remember you are worth it and you can do anything. Doubting yourself will result in nothing but low self esteem, and you are too great to lack faith in yourself!
---
4

Unknown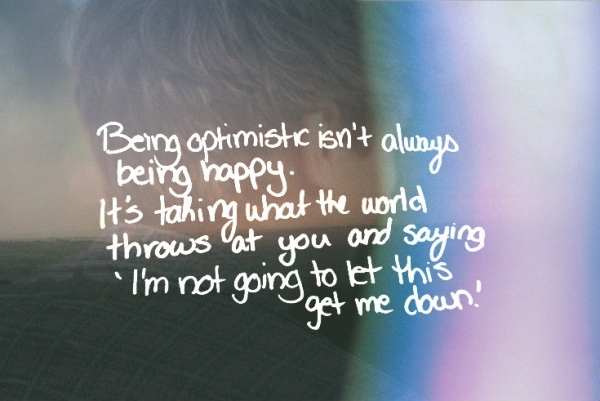 More and more, I've noticed that being happy isn't always being the "happy-go-lucky person." My happiness comes in short calm times after adversity. It's being able to face my problems, knowing that I am strong enough to overcome anything.
---
5

Albert Einstein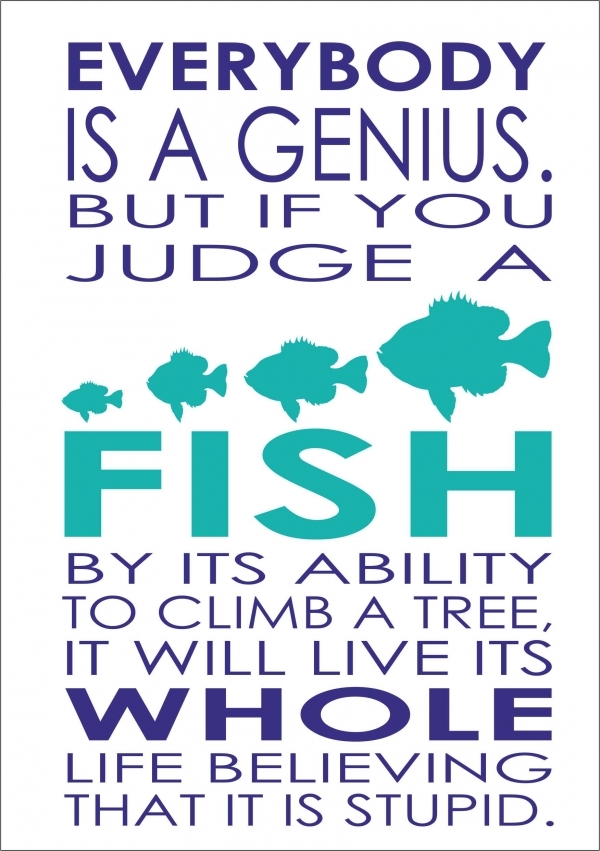 Coming from the genius, Albert Einstein, it helps me become less intimidated by others. Each person is a genius in their own way. Embrace the things you do well. Don't compare yourself to anyone else. Someone else may be great in a thing that you are not, but that's okay because you may be better than them in something else.
6

Corrie Ten Boom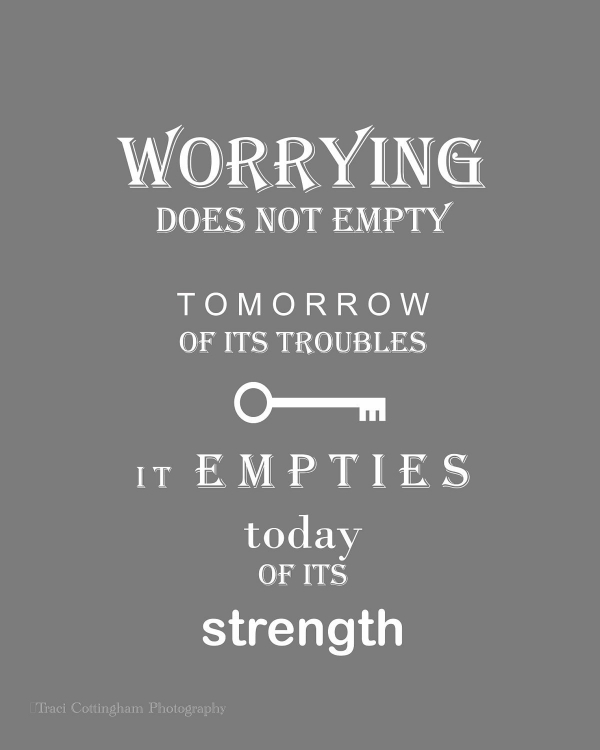 My level of worrying has increased drastically over the last several months: Needing to find a job; get a car; apply for school again; making sure the house is clean; having dinner ready... All that worrying only amounts to overwhelming myself! I try to remember not to beat myself up too much when it comes to the number of things I have to get done. Instead I make a list of the things I need to do each day and go off that. So don't worry and be happy!
---
7

Unknown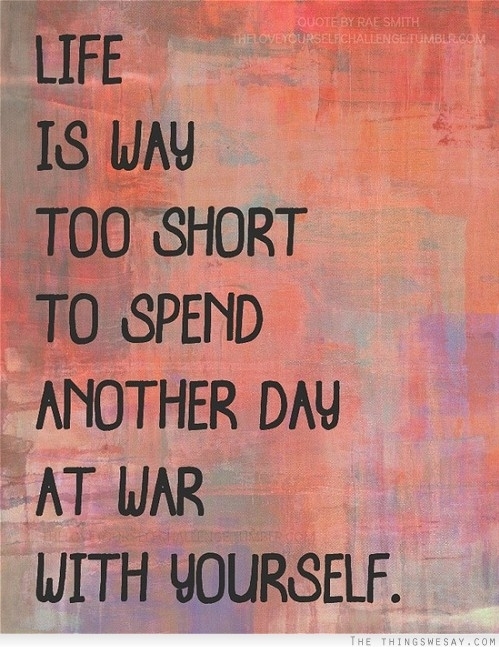 This quote really spoke to me. Battling with depression, I know what it feels like to battle with yourself. I know it's hard, but whatever you're struggling with, realize that you do not deserve to hate yourself! You are too wonderful, too important, too strong to always be at war with yourself. Love your flaws and yourself. Make peace with your inner demons and start living life!
---
8

Albus Dumbledore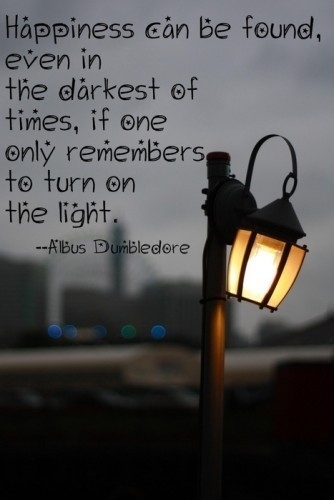 I'm sure all my fellow Harry Potter fans love a good Dumbledore quote! Sometimes, the dark can be so blinding that we forget one small light can bring so much joy. Find the little positive moments in life, and hold onto them. By doing the things that make you happy, you will eventually find your way out of the dark times.
---
9

Mahatma Gandhi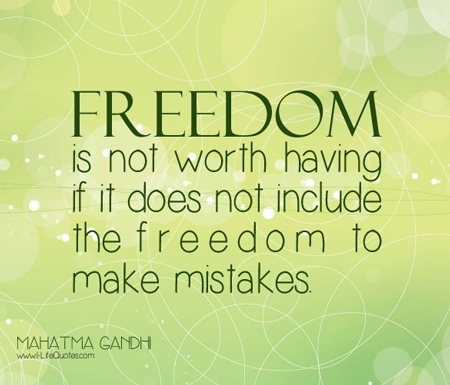 Uplifting quotes cannot be complete without a Gandhi quote. I like this one, a perhaps lesser quoted saying. It reminds me that we are all human and all make mistakes. It's okay to make mistakes because that is a part of the learning process. Dust yourself off and continue on!
---
10

Dita Von Teese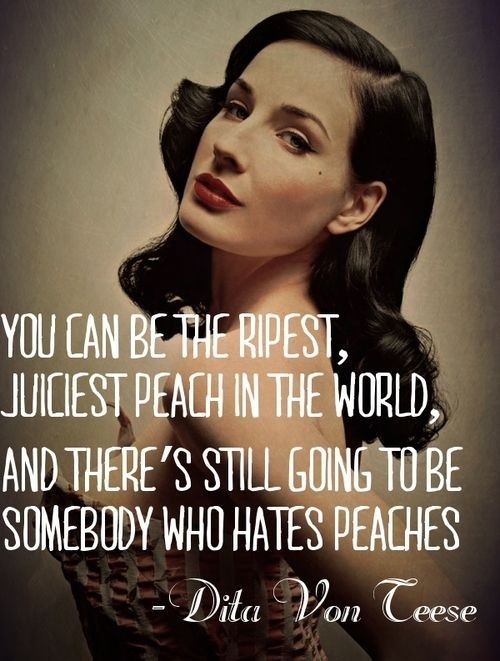 Some wise words! You can't please everybody so why not enjoy your life? Don't let the negativity of others get you down. Do what makes you happy. Shine on!
---
11

Mary Anne Radmacher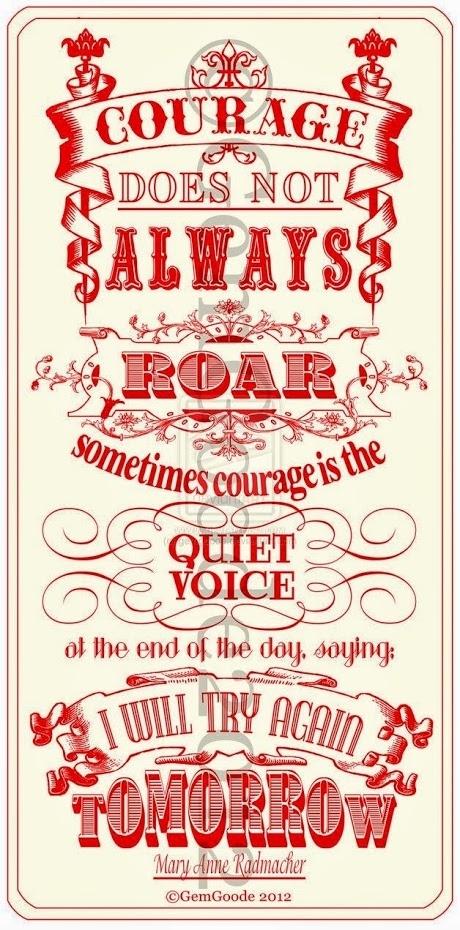 Life is sometimes too rough for a person to handle, but know that tomorrow is another chance to do what you love. It takes a lot of courage to realize and accept that not every day will be a success. Some days you might fail, others days, you might find yourself lost again. The key is to remember that every new day comes with a new opportunity to try again.
Feel uplifted now? I sure hope so! Remember, that whatever it is you are dealing with, you are strong and beautiful. What are some of your favorite uplifting quotes that help you get by? Which one of these is now helping you feel better?
---
Comments
Popular
Related
Recent