7 Quotes to Hang in Your Closet for Inspiration ...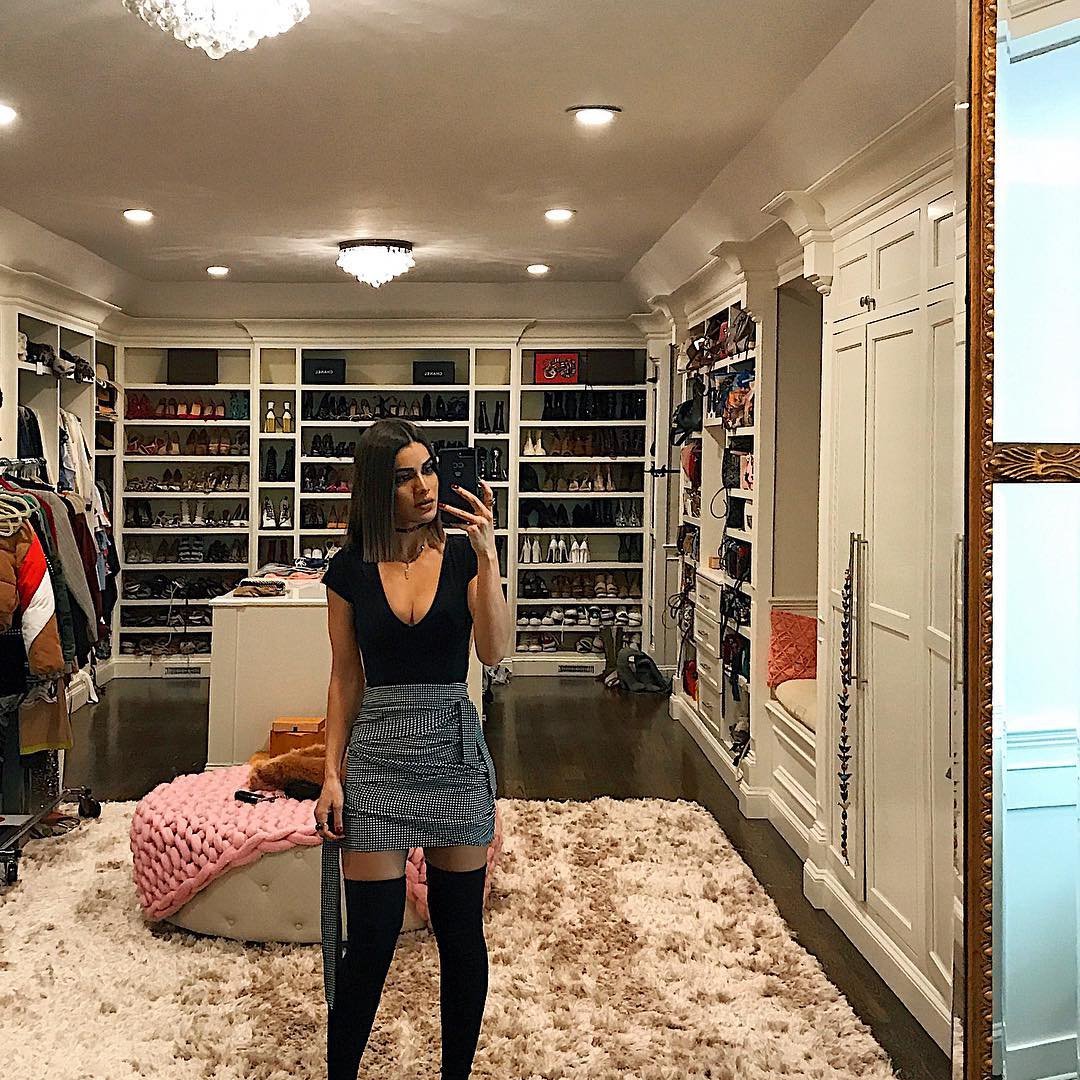 If you ever fall in a style rut, and stare blankly into your closet looking for inspiration, how about considering some quotes to hang in your closet to help inspire you? When I walk into my closet I occasionally get a case of "style block" and need some help to dress myself. I thought some inspiring quotes might help us all when having these moments. Here are 7 stylish quotes to hang in your closet for inspiration.
1.

Life's Too Short to Wear Boring Clothes - Anonymous
Of all the quotes to hang in your closet, this one is the most adventurous and daring. Reading this quote encourages me to pull out my holiday dresses, and wear them out to the grocery store. Reading this quote when dressing will have you feeling bold and confident to step out of your house rocking the outfit you're wearing because you're no boring girl.
2.

If Your Hair is Done Properly and You're Wearing Good Shoes, You Can Get Away with Anything - Iris Apfel
Let us never forget about our hair and shoes, ladies! Don't leave you house with a bun and flats every day. The ballerina look is cute but styled hair is better. This quote hung up in your closet will inspire you to go that step further with fixing your hair and slapping on some great shoes to go with your fashion icon worthy outfit.
3.

When in Doubt, Overdress! - Anonymous
The owner of this quote is unknown, but there's no need for a famous name to back it up. It's so fabulous and helpful that I love it. I've gone to my fair share of gatherings, knowing that you definitely want to over dress and be envied, rather than underdress and be the woman everyone feels sorry for or (worse), forgets.
4.

When in Doubt, Wear Red – Bill Blass
Don't you love a quote that tells you what to do? It makes up your mind for you and the advice is pretty good. Many studies have shown that men are more attracted to women who are wearing red so Mr. Blass must know what he's talking about. So when it doubt, just wear red.
5.

People Will Stare. Make It Worth Their While. – Harry Winston
Don't be afraid that people will stare at you because your look is too pizzazy or too New York for your small town. If you wear something bland they will stare anyways in boredom, so why not wear something they wish they'd have the guts to wear, too? Let's keep those eyes on you because you look fabulous!
6.

Your Clothes Should Be Tight Enough to Show You're a Woman, but Loose Enough to Show You're a Lady. – Marilyn Monroe
You don't want to be the lady who looks like she's afraid to show her figure, but you don't want to be the lady who shows everyone exactly what she's got either. Let this quote be a reminder to all of us every day.
7.

Fashion is Not about Buying a Second Skin. Fashion is about Having a Fantasy. – Alber Elbaz
Every day I wake up and ask myself: Who do I want to be today? Oscar De La Renta's Muse, Rachel Zoe's best friend, or fashion icon Miroslava Duma? Fashion is about fulfilling that fantasy you have of who you wish you were. This quote will inspire you to do the same.
I feel like this list is sparkling with inspiration. It's a set of quotes that will all be hanging in my closet by the end of this week. But don't run after your glitter and tape yet ladies, let me know what y'all think about these quotes, and if you know any that are inspirational to you too!
{{#comments_count}} Show Commnents ({{comments_count}}) {{/comments_count}}