11 Inspiring Quotes from Eleanor Roosevelt ...
By Leeann
I have always loved quotes from Eleanor Roosevelt. She was such an empowering, insightful and intelligent woman! She was the longest serving first lady of the U.S., and picked up so many nuggets of wisdom along the way, she did what any good woman would do – shared it! Everything from your dreams, your love life, ambitions, this lady had a way of putting everything you're feeling in to words. So here are 11 inspiring quotes from Eleanor Roosevelt.
---
1

"a Woman is like a Tea Bag; You Never Know How Strong It is until It's in Hot Water."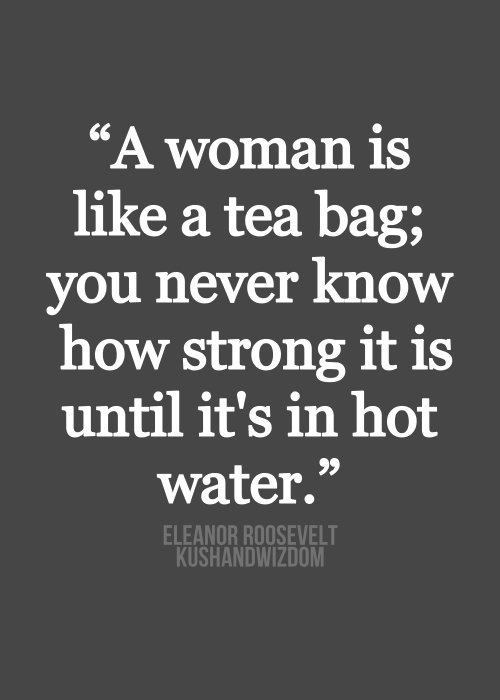 One of the best quotes from Eleanor Roosevelt describes women perfectly. This isn't to be used as a platform for feminism, but a motivating quote to remind you that no matter what you go through in life, you will come out on top. We all have days when we feel like we can't do something, or moments in our lives where we feel like everything hinges on just one moment. But guess what – like this first lady said, you'll never know how strong you are until you're not given a choice. So own your surroundings!
---
2

"No One Can Make You Feel Inferior without Your Consent."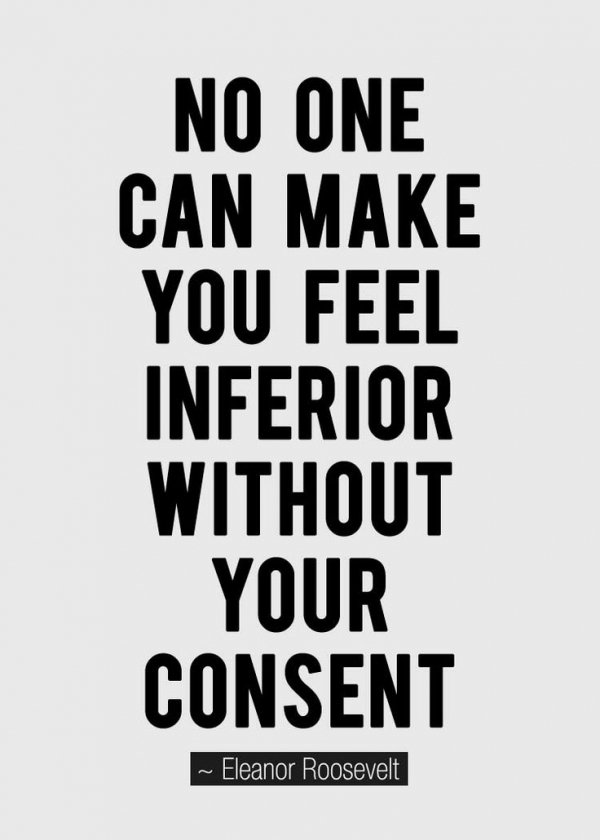 I love this quote, and it has always stuck with me. It reminds us all that within each one of us is the power to never, ever feel less than someone else. No one in the world has the power to make you feel less than them, the only person who holds that ability is you. Feeling inferior is a choice that comes through your actions and words. So always remember that no one out there can bring you down if you don't let them.
---
3

"You Gain Strength, Courage, and Confidence by Every Experience in Which You Really Stop to Look Fear in the Face. You Must do the Thing You Think You Cannot do."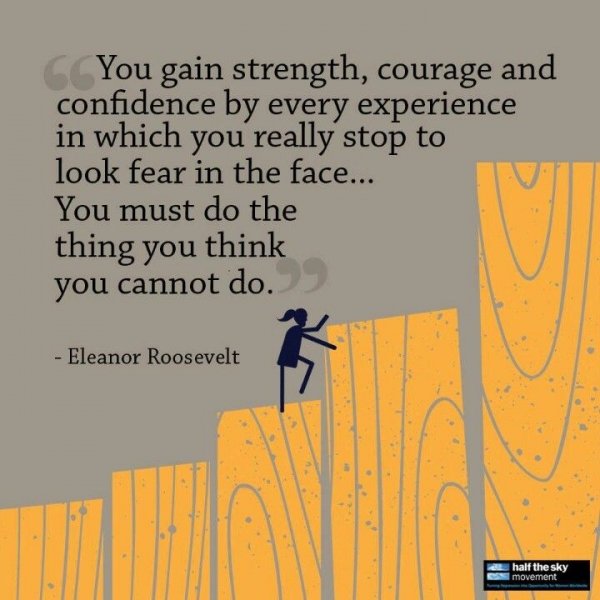 Of all the quotes by Eleanor Roosevelt that I've discovered over the years, this one has stuck with me the longest. The full quote says this: "You gain strength, courage and confidence by every experience in which you really stop to look fear in the face. You are able to say to yourself 'I have lived through this horror. I can take the next thing that comes along.' You must do the thing you think you cannot do." The reason it's stuck with me all these years is because after reading this quote, I understood what everyone meant by 'face your fears.' Once you've gone through what scares you, you know yourself, you understand what you can handle, and that is strength at its best.
---
4

"It Takes as Much Energy to Wish as It Does to Plan."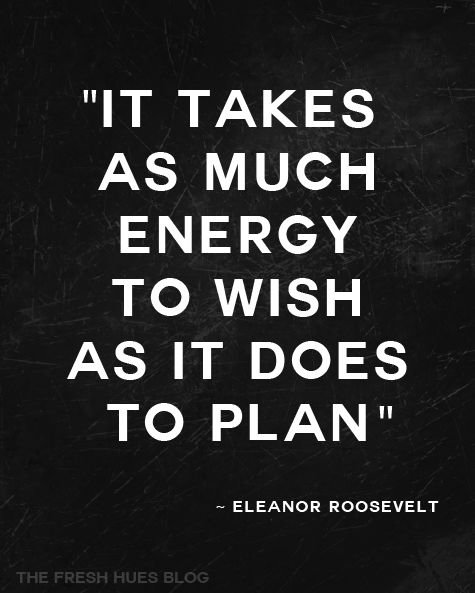 This to me is new on the list of quotes from Eleanor Roosevelt, and I love it obviously, because it's so true. You can spend all your time wishing and hoping, but instead of dreaming, why not act on those wishes? That's how you achieve your wish. You can't simply wish for your dream job or getting an A, you have to plan, you have to work, you have to have a course of action. So make a plan, and follow through with it!
---
5

"do What You Feel in Your Heart to Be Right – for You'll Be Criticized Anyway."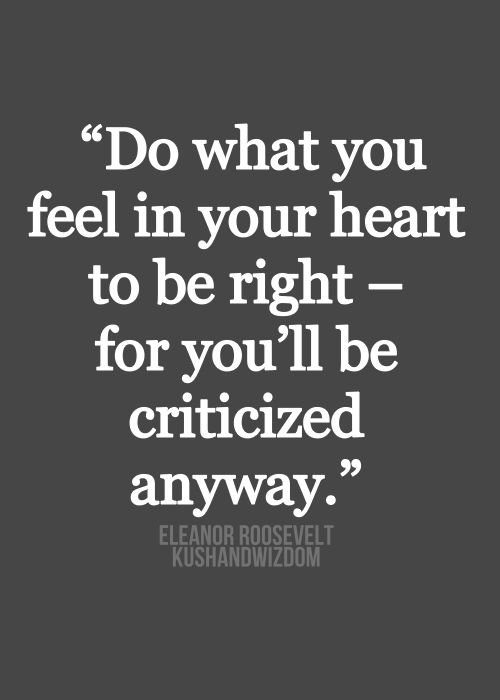 What I love about Eleanor Roosevelt's quotes is how straightforward they are. She's blunt, honest and tells it like it is. At the end of the day, you have to be happy with your choices, because she's right, no matter what you do or say, someone will have something bad to say about it. There will always be haters, everywhere you go, but you have to make the decision for yourself, because if you act on others' wishes, it won't feel right to you. No one will be there to console you at the end of the day if you feel down, so be happy with what you choose!
---
6

"the Future Belongs to Those Who Believe in the Beauty of Their Dreams."

I used to have this tacked up on my wall, with the word 'Ambition' over it. You know those motivational posters? Yes, I had one; it had a dock that led to a gorgeous image of a lake with mountains in the distance. Really serious stuff, and it was in black and white, super serious stuff! The point is, like all quotes from Eleanor Roosevelt, she reminds us that as long as we have the courage to believe, it can happen. Because if you believe in something, your actions will automatically reflect that subconsciously, and your dreams will come true!
7

"Great Minds Discuss Ideas; Average Minds Discuss Events; Small Minds Discuss People."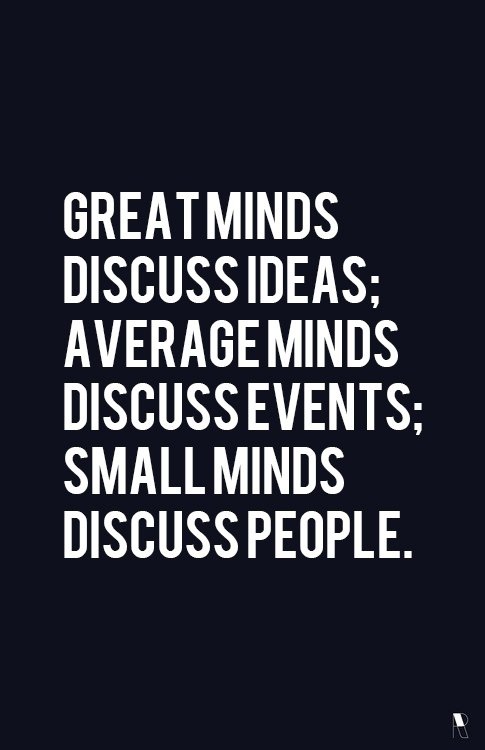 This quote is tacked on the wall of every company, one that every politician is familiar with and used worldwide as a philosophy to live by. Of all the quotes from Eleanor Roosevelt, this one speaks the most to becoming a better person. You have to want to contribute to society, to make a bigger impact and to be the best person you can be. The world doesn't move forward by bashing people, it moves forward by coming up with new, innovative ideas that get everyone else's mind churning. That is what we should all aim for.
---
8

"You Wouldn't Worry so Much about What Others Think of You if You Realized How Seldom They do."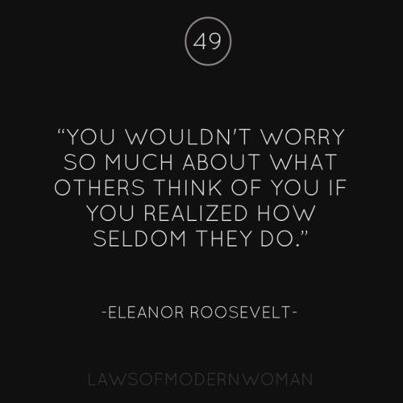 It's that simple, stop worrying about what others think, because it's not even remotely worth it. One of my favourite things about Eleanor Roosevelt is how she's able to put into words exactly what all of us need to be thinking. People don't care as much as you think they do, most people are much more involved in what they're all about than what you're doing. To be honest with you, I rarely have time to think of what others think about me, simply because I'm too busy doing my own thing and thinking it's awesome to really care!
---
9

"It is Not Fair to Ask of Others What You Are Not Willing to do Yourself."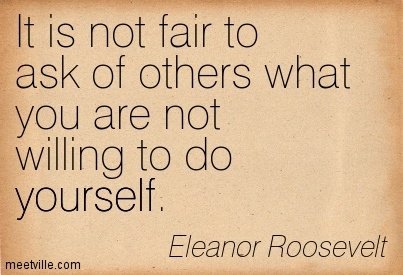 This is such a simple and true quote. It's so inspiring because it's so humble and truthful. If you're not willing to do something for someone else, how would it be fair of you to ask them to do it? These kinds of quotes remind me just how important it is to stay grounded. How would you feel if someone asked you to do something you knew they would never do themselves? Exactly.
---
10

"Never Allow a Person to Tell You No, Who Doesn't Have the Power to Say Yes."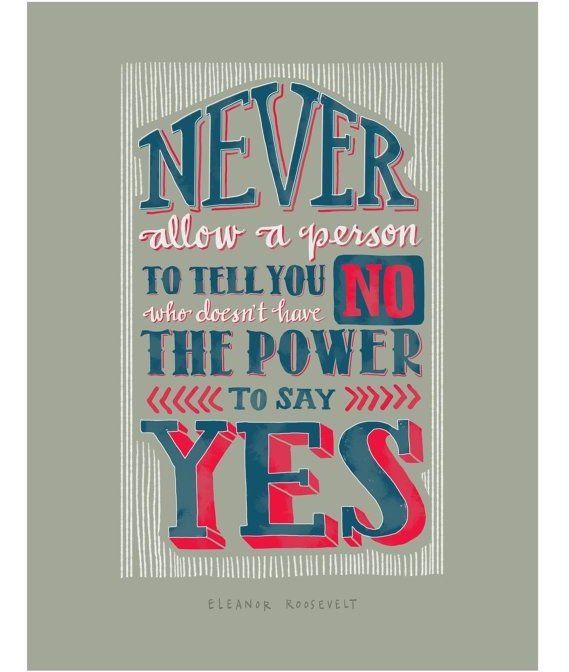 There are a lot of people out there that want to help you, but by the same token there are enough people out there that want to bring you down. Try not to take it too personally, that's just how some people are! This is one of the most blatantly empowering quotes from Eleanor Roosevelt, who reminds us all that you can always push forward, and to never just let one rejection get the best of you.
---
11

"Never Be Bored, and You Will Never Be Boring."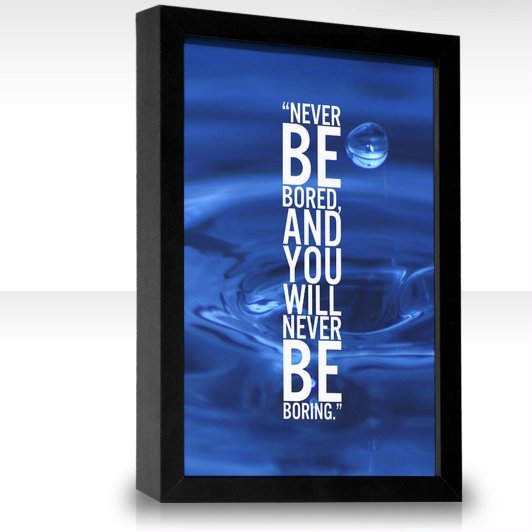 The perfect quote to end the list of 11 inspiring quotes from Eleanor Roosevelt, because it reminds us all to have a little fun. Life should never be boring, it can be slower, quieter, more relaxed, but never boring. There is so much to do! And she's right, if you make sure you're never bored, you'll never be boring!
There are so many quotes out there from this lady that are absolutely inspiring! No matter what point you're at in your life, we can always use nuggets of wisdom and empowering quotes from women like Mrs. Roosevelt! Tell me, what other inspiring quotes motivate you?
---
Comments
Popular
Related
Recent