7 Quotes for when Times Are Hard ...
By Amber
I am guilty of seeking out inspirational quotes for when times are hard. They offer a little "pick-me-up" when it seems like everything is going wrong. I know I am not the only one who appreciates a couple of words of encouragement or wisdom for the not-so-fun times in life. So here are seven quotes for when times are hard that I hope will help ease the struggles you might be facing.
---
1

Accept Your Struggles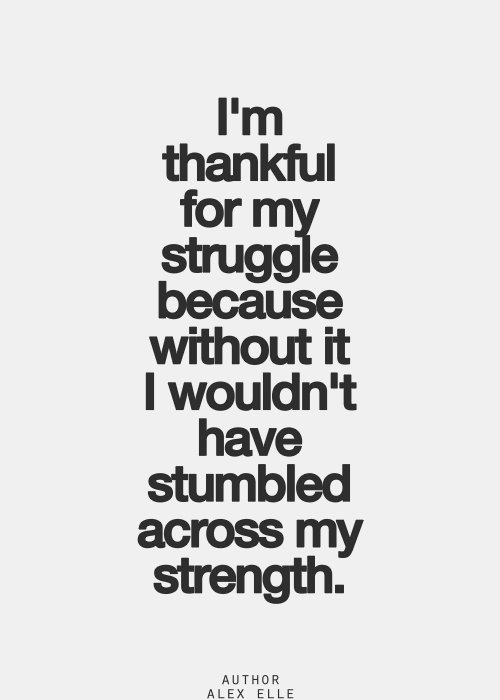 I consider this one of my favorite quotes for when times are hard because of it's overall message. Without struggle, it is hard to improve and move forward. With every obstacle you might face, comes the opportunity to grow from it. And although it might not seem like it at the moment, they will make you that much stronger.
---
2

Forget the past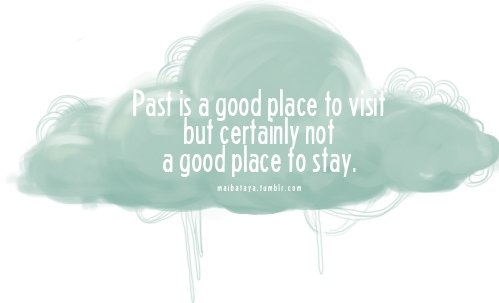 It is easy to dwell on the past, but it is harder to gather the strength to let it go. Trapping yourself in the past prohibits growth and improvement. Don't waste time thinking about what has been, and spend more time thinking about what is, and what has yet to come.
---
3

Keep Moving Forward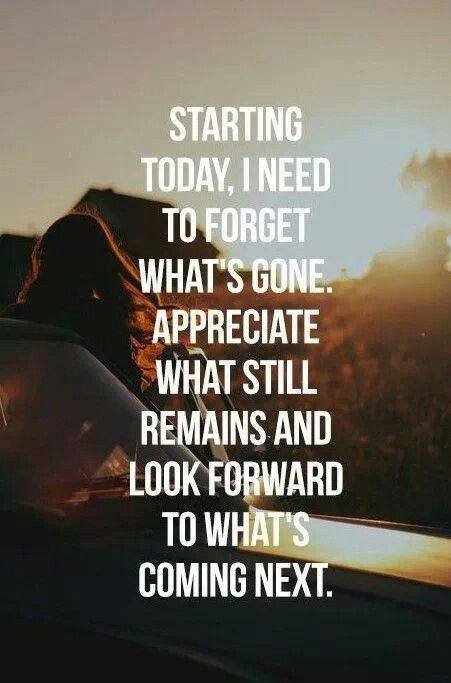 Exactly what I was saying in the previous point. In order to move forward, we have to learn to let go of the past. Don't let past experiences hold you down or hold you back. Leave the past in the past. Be thankful for what you have right now, in this point in time. And get excited for what is coming! You never really know what the future has in store for you.
---
4

Never Stand in Your Own Way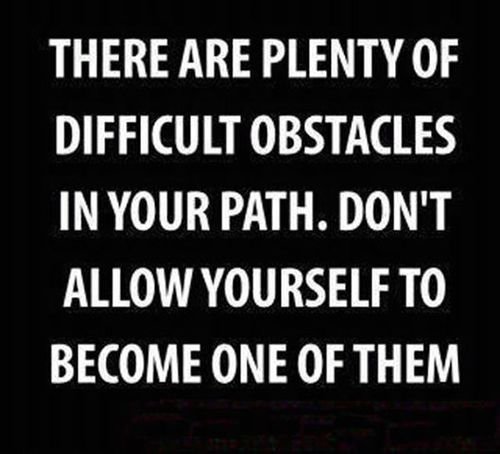 Oftentimes, we are our own greatest obstacles. By focusing on the negative things instead of the positive things in life, we become blind to what really matters. Don't hold yourself back. Take chances, make mistakes, and learn from them. And don't be afraid to ask for help or support when you need it. Some things can't be faced or conquered alone. Don't limit yourself, and try to have an "I can" attitude, as opposed to an "I can't" attitude.
---
5

Believe That Everything Happens for a Reason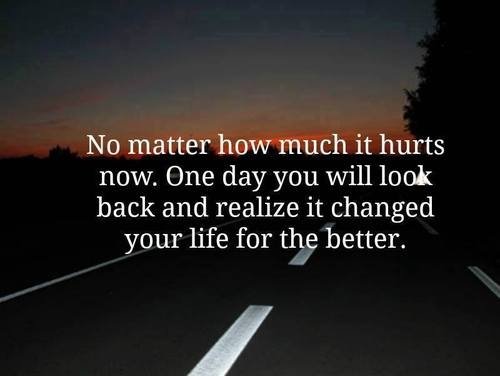 It is always hard I the beginning. But with time, everything heals. Let go of your negative baggage. One day, you will realize that the choices, no matter how hard they were to make, have changed your life for the better. Pain is a natural part of life. But you can either let it control you, or let it make you stronger… I think the better choice is pretty obvious.
---
6

Love the Life You Live
Whether that is a hobby, spending time with certain people, or just dedicating a day to yourself. Try to look at all the great things that life has to offer. No matter how dim things might seem, there is always a light at the end of the tunnel. Surround yourself with good, and learn to love the life you are living.
7

Life is Beautiful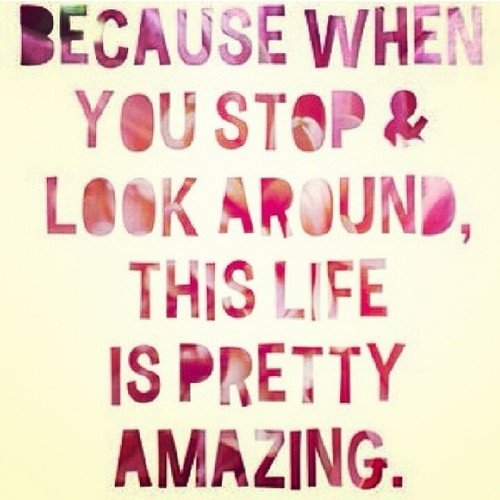 Exactly. This quote is the perfect answer to the previous point. Life has so much to offer, and there are so many wonderful things to discover. There are so many interesting connections to be made. Keep your head up, and stay positive. You never know what might come next in this crazy game of "life".
I hope these quotes will come to mind when times seem a little tough. What are some other inspirational quotes? What words do you live by in times of struggle? As always, I love hearing from all you lovely readers.
---
Comments
Popular
Related
Recent