7 Eckhart Tolle Quotes to Help You Put Things into Perspective ...
By Rosalina
I've collected a few of my favorite Eckhart Tolle quotes to help you put things into perspective, and I would like to share them with you. If you have ever read any Eckhart Tolle books or listened to him speaking, you will know that he is a wise man. One of my favorite books by Eckhart Tolle is The Power of Now. It truly is a must-read if you're feeling bogged down by the past or afraid of the future. Here are some of my favorite Eckhart Tolle quotes.
---
1

The Power of Love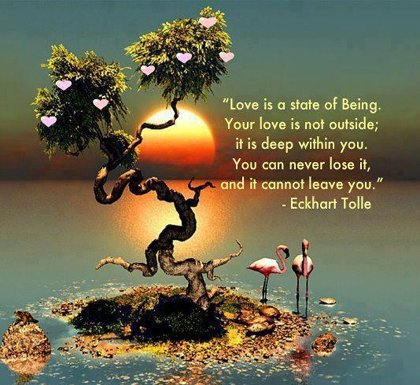 One of my favorite Eckhart Tolle quotes is this one about love. This quote reminds me that love is closer than we think, and although we may desperately search for it from other people, it truly lies within ourselves. When we can truly love and accept ourselves, everything else can fall into place.
---
2

Stress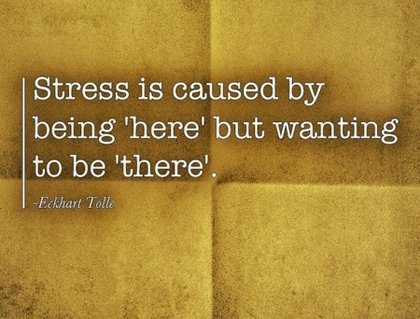 We are all affected by stress but have you ever noticed how wherever we are, we are always thinking about somewhere we need to be or where we need to go next, rather than thinking about where we are now? This leads to stress as we are constantly think about the next moment rather than appreciating the moment we are in now.
3

Use Your Head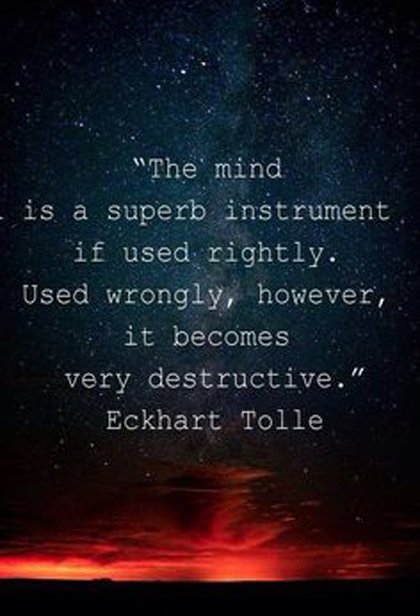 The mind is truly powerful and can often play tricks on us. Our internal dialogue can be both empowering and destructive, which is why we must be careful about what goes on in there and be sure to cultivate positive thoughts rather than negative ones.
---
4

Dancing Queen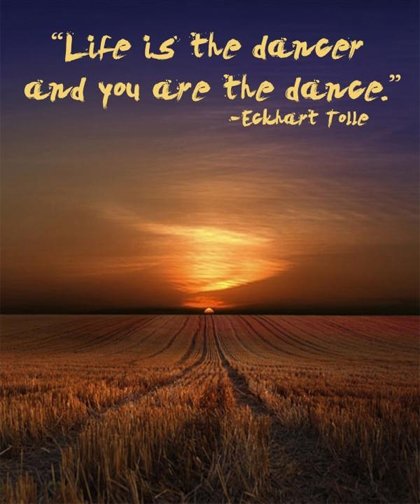 I love this quote - it's so cute but profound at the same time. I'm not sure I fully understand it though, and like many quotes, it's open to interpretation. If life is the dancer, does that mean that as the dance, we are the ones in control? Perhaps you interpret it differently but to think of life as a dancer and you and I as the dance is a wonderful way of looking at life, especially seeing as I love to dance (albeit badly!)
---
5

Look No Further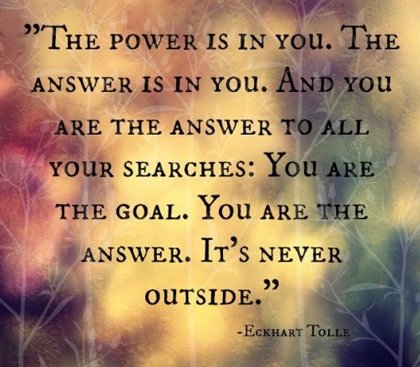 We are always looking for external factors to make us whole or to be the missing piece in the jigsaw puzzle that is our life. However, YOU are the answer, it all lies within. I know it sounds a little New Age but only we hold the power and the key to our own transformation.
---
6

The Truth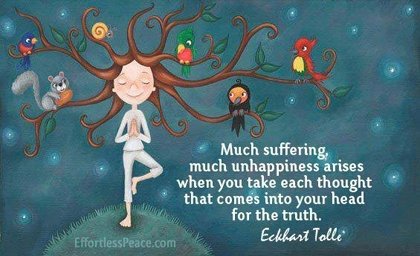 This quote is so true. We take everything that we say to ourselves and what others say to us as the absolute truth, but it isn't. Our thoughts are not the absolute truth, they are just thoughts, and recognising them as such can be incredibly empowering.
---
7

The Present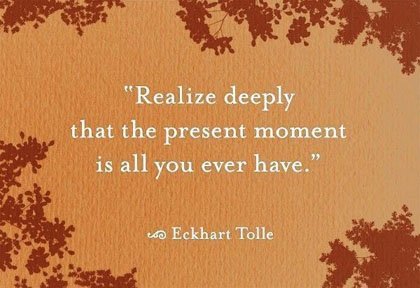 As someone who is attempting to embrace mindful meditation and mindful practices in my everyday life, I have come to appreciate the present moment more and more. After all, all we have is the here and now. Be in the present, appreciate the present and take life moment by moment rather than worrying about what was or what will be, and you will feel so much better about life and all that it hurls at you.
There are many other fabulous quotes by Eckhart Tolle but these are just a few of my favorites. Which are yours?
---
Comments
Popular
Related
Recent