This 19-Year-Old Won the 1st Gold Medal for USA Incredible Inspo for Girls Who Think They Are Too Young for Success ...
By Jennifer
Who rules the world? Girls rule the world! And if you need proof, check out what's been happening in Rio the past few days — these women, especially this amazing 19-year-old who won the first gold, are killing it, bringing home the bling like it's their job.
---
1

Virginia Thrasher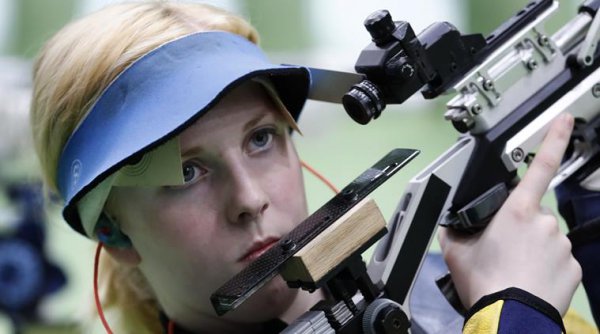 The very first gold medal of the games in Rio went to Air Rifle shooter Virginia Thrasher, on Saturday. She set a record, and she's only 19, proof positive that teenagers in particular can get it done.
---
2

US Women's Gymnastics Team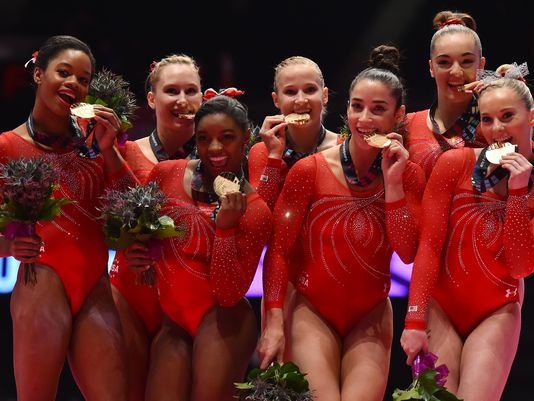 Was anyone surprised that these Fab Five ladies just brought home the gold, AGAIN? Team Captain Aly Raisman seemed to expect it, saying, "We've been pretty dominant the last couple of years." Umm, uyeah!
---
3

Katie Ledecky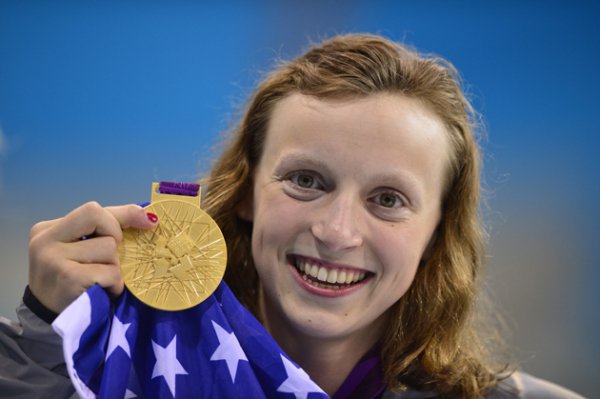 Apparently, one gold medal in Rio isn't enough for swimmer Katie Ledecky, who just won her second gold (in the 200-meter freestyle) and who still has plenty of other chances to win again! Way to go, Katie!
---
4

Kristin Armstrong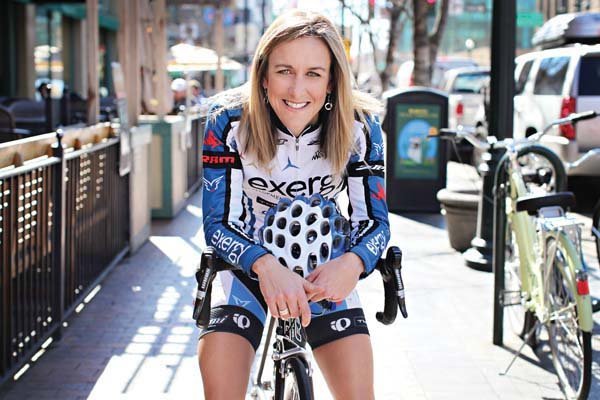 42-year-old Kristin Armstrong just became the oldest female Olympic cycling gold medalist... and honestly, we could almost say she was 43, because she won the day before her 43rd birthday.
---
5

Lilly King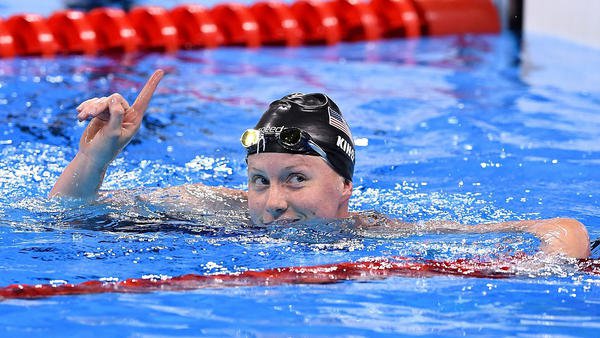 Lilly's a top swimmer, too, winning gold in the 100-meter breaststroke.
---
6

Oh, Canada!

So far, as of this moment, every medal Team Canada has won, has been won by a woman. Amazing!
---
7

Simone Manuel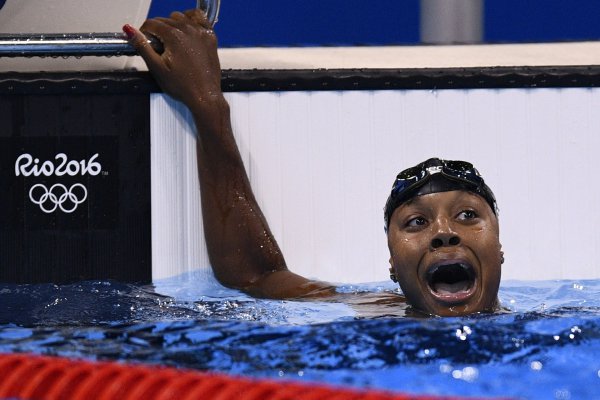 Don't call her the next Michael Phelps, okay? She's amazing in her own right, and she just made her own history, the first African-American woman to win Olympic gold with her stellar performance in the 100-meter freestyle.
---
8

Fu Yuanhui

I mean, sure, I'd be thrilled to win a bronze, but most Olympians look so dejected and disappointed. Not Fu Yuanhui! She was beyond thrilled to win... if you get a chance, watch her reaction when a Chinese reporter tells her that she's won. I've never seen anyone so sweet and excited! I love her!
---
9

Every Woman Who's There at All

I mean, really, any woman who's made it to the Olympics is a stellar athlete and an inspiration, right? This includes my all-time she-ro, Serena Williams, who didn't win gold, but who's still the boss.

Who are you fan-girling over this Summer Games? Do you have a medal-winning, bling-earning she-ro you need to brag on?
More
---
Comments
Popular
Recent