7 Fab Reasons to Enjoy Being Single ...
By Kiley
I happen to believe there are very good reasons to enjoy being single. Take it from the girl who has been proposed to, can rock "casual" like no one's business, been in a serious relationship, done serial dating, and dabbled in the ever so popular millennial term, "hanging out", being single is by far one of my favorite stages of a love life (aka no love life).
There are so many pros to living the single life, especially in your twenties. This is the time to, excuse my cliche, but really find yourself and have fun. While being a single millennial, you should be traveling the world, having fun one-night sexcapades, building your girl squad, working on your career, and of course, getting to truly figure out who you are and who you want to be. Coming up are 7 reasons to enjoy being single and how to truly "slay" them.
---
1

Travel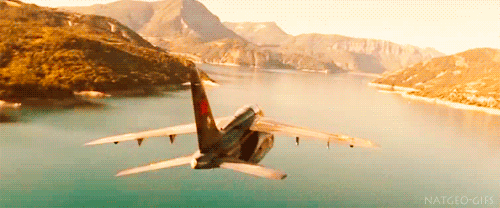 "Eat, Pray, Love" girls! But really, you're going to wake up later on in life and regret not traveling. I am 100% someone who was not the adventurous type, but I also got tired of living vicariously through these amazing travel bloggers on social media. I kept seeing all these women travel to these beautiful places, solo or with friends, and thought to myself, "I wish I could do that!". And so I did. Exploring the world is such an amazing way to really better yourself as a person. You become so much more of a strong independent woman, gain life experiences, and of course, score some epic social media photos.
One way to explore the world is getting involved in charity work. There are a large variety of charities across this planet ranging from big to small, but just to name a few; Appalachian Trail Conservancy, Turtle Teams Worldwide, United Nations Volunteers, The Greatness Foundation, and much more. Another opportunity is if you are in school and can travel abroad. Ask any student who did at least one semester abroad and they will tell you it was one of the best experiences they ever had.
You don't even need to vacation somewhere for a long time. Just heading out of town for a weekend can be revolutionary. Go camp under the stars in Aspen, grab your girlfriends for a spa weekend getaway in Santa Barbara, drink your way through the underground speakeasies in San Francisco, or take a road trip down Route 66. For the more venturesome, plan a trip to hike Machu Picchu, climb the Great Wall of China, Surf Jeffrey's Bay in South Africa, or go dive the Great Barrier Reef. The possibilities are endless!
---
2

Masturbation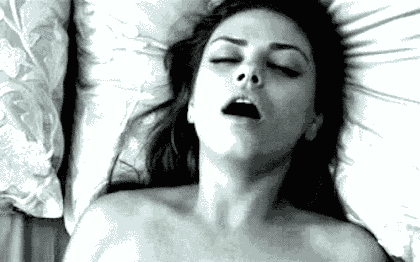 Welcome to 2017, where masturbation is openly talked about. Not that being single is the only time you should be masturbating, but it's definitely a great activity when you're not getting laid as often as you were in a relationship. There are plenty of routes you can go here, but most go-to's are vibrators or just using your own digits. Being able to explore with your hands and find your sweet spot is great, especially for the next time you're in the bedroom with someone. Sex tip: Wet your fingers with your mouth and slide your hand down your body. Begin playing with yourself while your man's inside of you. He will go absolutely crazy, and you will feel absolutely amazing. Double the pleasure, double the fun.
Vibrators are a girl's best friend. With so many on the market right now, here are a few of the top selling picks. For being discreet, check out the Crave Vesper. This 24 karat gold plate looks like a chic necklace, but really with the touch of one button, it is an intense pulsating vibrator. If you find that bullet vibrators can be too harsh against the clit, check out Jimmyjane Form 3. This powerful, yet intimate vibrator gets you off while still feeling your own digits in the mix. For the vibrator on a budget, Oomph! Mini Bullet Vibrator in Purple. With ten speed options, and being less than ten dollars, you score in more than one way. For the beginner, check out The Ako Vibe. If you are a girl who really loves oral, head straight on over to babeland.com and order Womanizer. This toy literally sucks and vibrates on your clit for an experience as real AF. Last, but not least, your bullet style go-to is Tango We Vibe. Sex tip: I always recommend grabbing a vibrator you can also use with someone else when you feel like being bold in the bedroom. Go ahead and play with yourself and let your partner watch, have him/her play with you, and if you have a toy that can play with you both at the same time, live it up!
---
3

Focusing on Your Friendships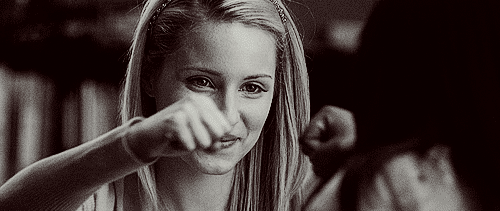 Friendships are everything. Being single really opens your eyes to how important your squad is. When you are in a relationship, it is a lot harder to give as much attention to your friends, because your partner is usually your best friend. (If they aren't, you may need to rethink some things). People are going to come in and out of your life, and there are a large plethora of douchelords that are going to break your heart, but having your best friends there to pick up the pieces, that's priceless. Find those friends you can brunch and party with, but also find that core group of friends who will be there for you through thick and thin, and vice versa. Build a squad that you can travel with, bring you over care packages when you're sick, talk about guys with for hours, depend on when big life events come up, and of course, never judge you. I have plenty of friends, guys, and girls, that I can casually hang with and throw some catch up texts, but no matter what, I have my ride or dies for life.
---
4

Learning It's Okay to Not Be Attached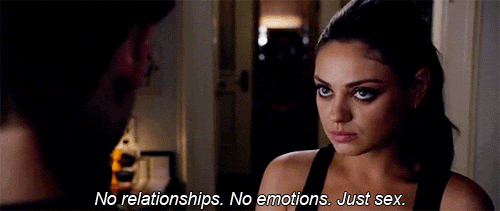 This section is to really clarify, it's okay to just have fun with no strings attached. Being single doesn't mean you are celibate. Being single means you can go on multiple dates with different people, have some one night stands that you may or may not regret, flirt with anyone you'd like, play wing girl to your friends, and do some casual "hanging out". Feel free to be celibate if you like, or spend time working on number 2 of this article, but just know you are free to have some fun! Where do you think the saying, "Single and loving it" came from?
First off, if you are going to be having sex and are not in a committed relationship, please use protection. We all know it feels so much better without a condom, but with being single comes responsibility. That includes knowing what type of situations you are emotionally able to handle. Some girls aren't able to have sex and not get attached, and that is 100% fine! Don't get me wrong, I am one of the biggest hopeless romantics out there (still waiting for someone to hold a boombox outside my window), but I am also someone who is able to pick who I catch feelings for. Growing up, my mother used to say, "my picker was off" (which at the time, it was, because I kept falling head over heels for walking, talking douchebags). As I got older (and being single), I learned to truly value myself which now allows me to really see, who is someone I want to casually date, and who is someone I want to be in a relationship with.
Being single is an amazing opportunity to test the waters and really find out what type of guy you want to be with. That's one of the great things about dating, it's literally a "get to know you" activity. You learn a lot about what qualities you would like in a partner and what qualities you definitely dislike. There's the people you meet that you know you just want to have a one night stand with, the people you meet that you enjoy spending quality time with, but know there's an expiration, people who get friend-zoned, and the famous F Boys that you should probably walk away from before the date is even over. Side note: been there, done that. If you're someone who is really interested in sex, I'm all for grabbing yourself a booty call. It's a great way to get your kicks in and if you're the adventurous type, try a bunch of different sex activities with. Just make sure that if you do have a booty call, it is solely a sex situation, otherwise, things start to get complicated.
---
5

Figuring Yourself out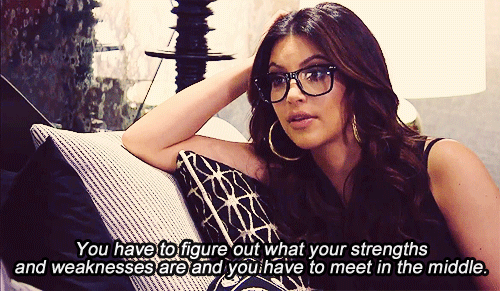 One of the best reasons to be single is being able to spend time figuring yourself out. Ask anyone, and the basic rule of thumb is, you can't love someone else until you love yourself. There are so many people out there who aren't able to be single because they can't be alone. Well, I'm here to tell you that being single does not mean you are alone. That's where your friends and family come in to play. It's really hard to be with someone else when you don't really know who you are yet. I see so many girls use their significant others, or flings, or people they are "talking too" to create their self-esteem. If someone doesn't text you back or whether they sleep with you or not shouldn't be a measuring tool for your self-worth. When you start to take out the fear that you're not enough and start to believe you are the badass bitch that you are, there is this shift in who you begin to attract.
Take this time of being single to figure out different hobbies you like. I highly recommend pulling out that Bucket List and start tackling some items. For me, I had a huge fear of water, but always wanted to be Kate Bosworth in Blue Crush, so I decided to cross surfing off my Bucket List. Reading is a fantastic hobby to get into when single. Join a book club, create a book club, or even just set up a goal for yourself of reading a certain number of books a month. I recommend Anna Kendrick's book Scrappy Little Nobody. Spend time learning how to cook, trying out new exercise classes, train for a marathon, change up your hair style, etc. This is where Groupon is great. If you are really bold, go on a solo vacation. You will begin to see how great being independent is. Being a strong, sexy, and confident woman is any guy's biggest turn on. If you have a hard time imagining being solo, just remember that. Think of building self-confidence as a challenge to find your next partner in crime.
---
6

Career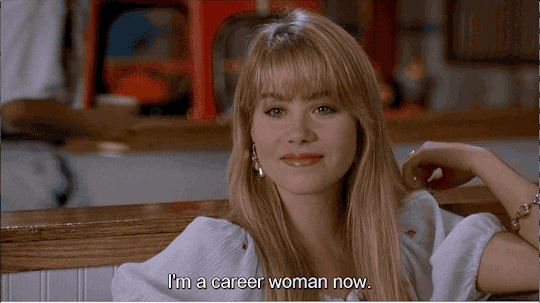 From my own personal experience, being single was one of the best motivators for my career. Sometimes it is hard to focus on anything outside of a relationship when you are in one. It's either a euphoric bliss, fighting like cats and dogs, nonstop sexting, date nights, sex adventures, or somewhere in between. When you are single, you can really focus on a) making money, and b) finding a career path. Anyone can find a "job", but finding an actual career is a different story. This is the time to start that professional journey, make goals, and see what type of future you want for yourself.
---
7

Family Time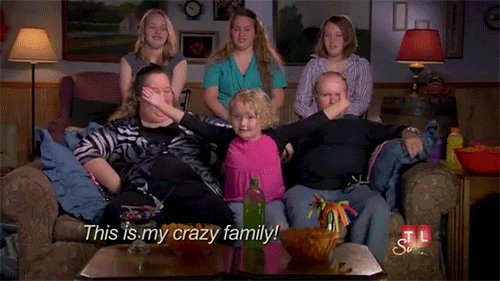 Sometimes when you are in a relationship, you get swept up in that person and they become your main family, which isn't a bad thing at all, but it causes your own family to take somewhat of a backseat. When you are single, it is important you really spend quality time with your own family ties. Because (hopefully) you aren't always going to be single, and when that time comes you are going to want to have as many memories to cherish as possible with the people closest to you. Make the extra effort to dial the phone, host a fun themed family dinner, write letters, or take a family vacation. One creative idea for being more interactive with your family is making a shareable photo album. Think Sisterhood of the Traveling Pants, but with a book. Take photos of your current life, place old memories in, make a collage of all the recent concerts you went to, etc. There are no rules, but it's a great way to see what everyone in your family is doing and to stay connected.
More
---
Comments
Popular
Recent