Making the Most of Being Different ...
By Neecey
‌‌The two tallest NBA players ever are Manute Bol and Gheorghe Muresan, who both stood 7'7" (2.31 m). If you think that is tall, think again. Robert Pershing Wadlow is the tallest person who ever lived. Wait till you see the pictures!
Here's his story:
---
1

Taller than Dad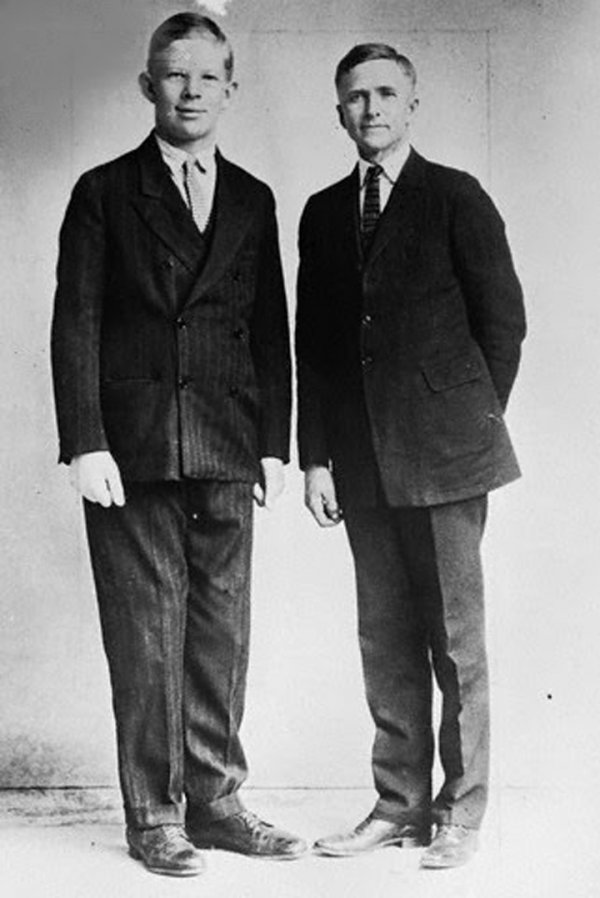 ‌‌Born in Alton, Illinois, on 22nd February 1918, Robert was already 2.01 meters tall at the age of ten, massively out-sprouting his "diminutive" father, who was only 1.80 meters tall (5 ft. 11 in). In the photo below you can see Robert next to a classmate.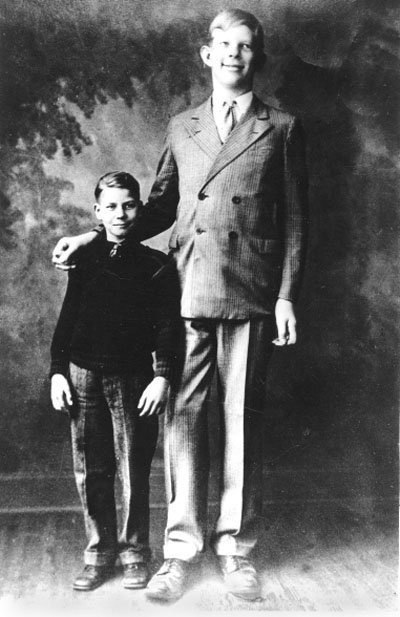 ---
2

A Story of Growth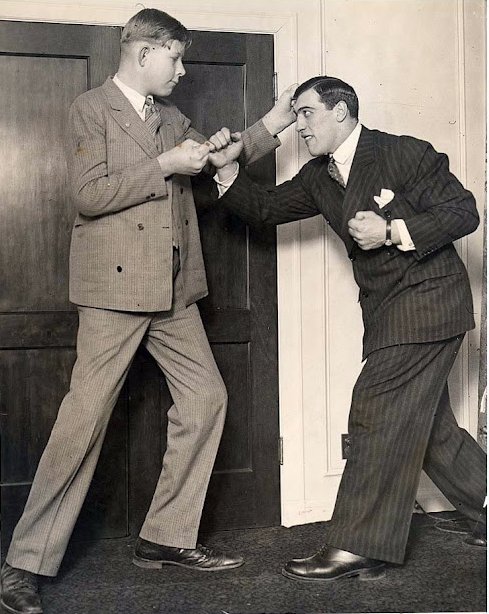 ‌‌Age 12, Robert met boxing legend Primo Carnes, who measured a respectable 2.10 m (just under 6'11"), but was still 10 centimeters (4 inches) shorter than fledgling Robert, who measured 2. 20 M (7'3") then and eventually reached a wingspan of 2.88 M (9ft. 5.75 in) as an adult. Try landing a punch on that, Primo!
---
3

Sitting Tall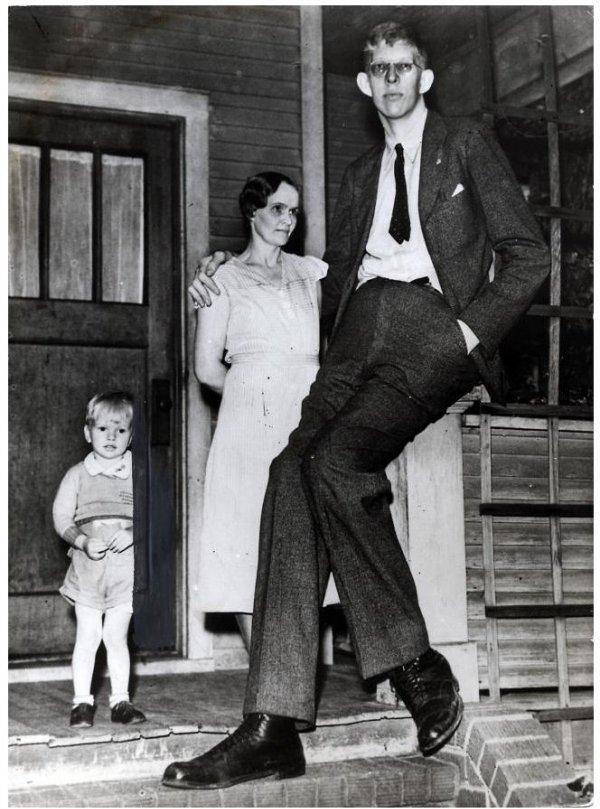 Aged 17, Robert measured an incredible 2.47 m (8'1¼"). A picture from 1938 shows him towering over his younger sister and mother, dwarfing them completely, even though he's sitting down. Below is Robert with his family.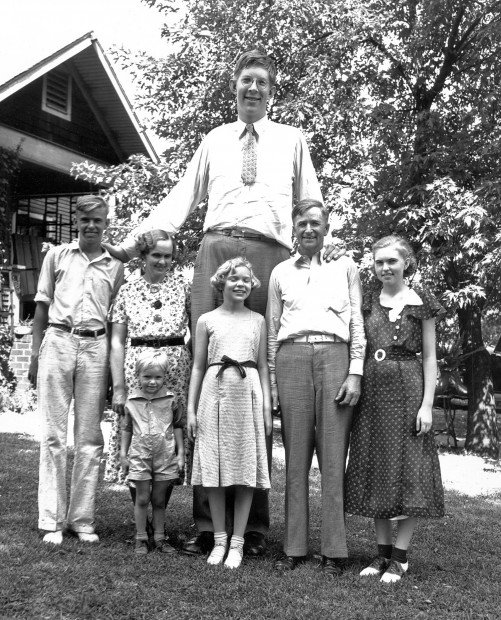 ---
4

If the Shoe Fits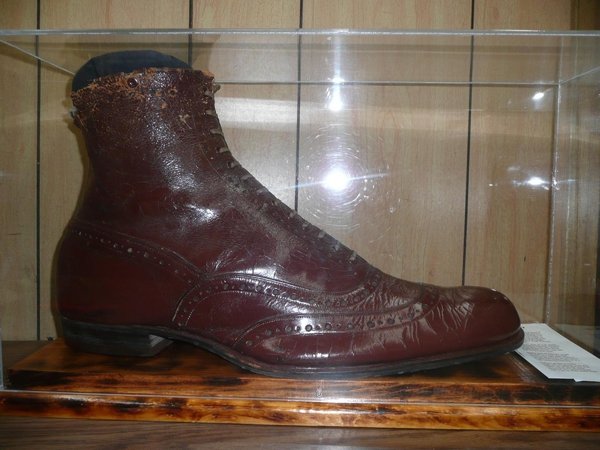 And Robert's shoe next to a regular trainer, size 8.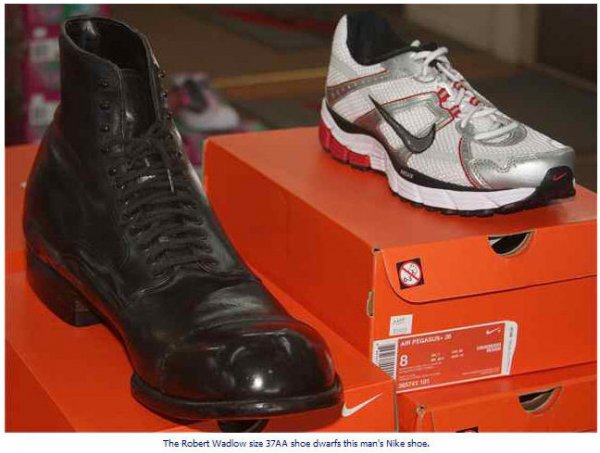 ‌‌The following year, Robert's feet measured 47 cm (18.5 in), that's size 37½. His shoes had to be specially made and were about the only thing his family kept after Robert passed away. His family was so worried that unscrupulous people would turn their son's belongings into freak memorabilia, they destroyed nearly all his belongings and chose a plot at Oakwood Cemetery in Alton where Robert's body could lie
unmolested in a cemented vault and no grave robbers could get at his remains.
---
5

Life's a Circus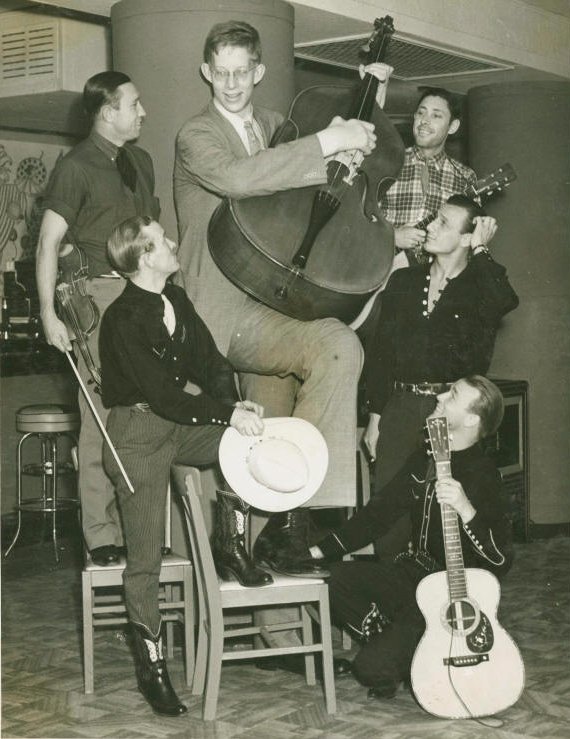 Tall or short, young people must earn their keep. Robert eventually accepted an offer by Ringling Brothers and Barnum & Bailey Circus to appear at their special shows held at Madison Square Garden and Boston Garden. His contract stipulated that he could appear on his own terms, not Barnum's: he wanted to avoid being labeled as a sideshow freak.
---
6

Tallness Takes Its Toll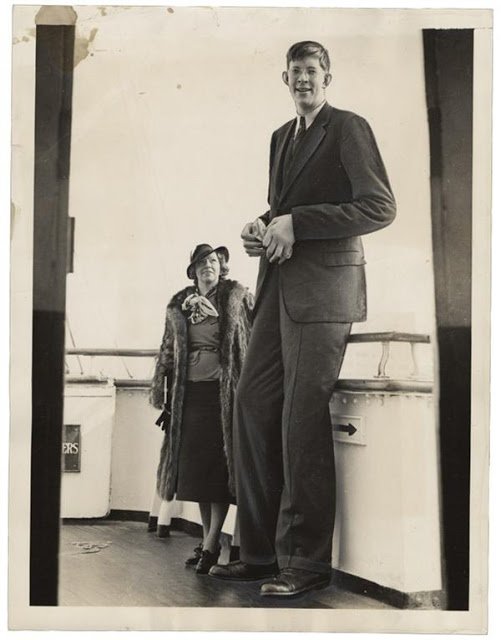 At age 20, Robert met silent film star Mary Pickford at St. Louis Airport; she was one of the most famous women on Earth. By then he had developed problems walking and had to support himself with a cane.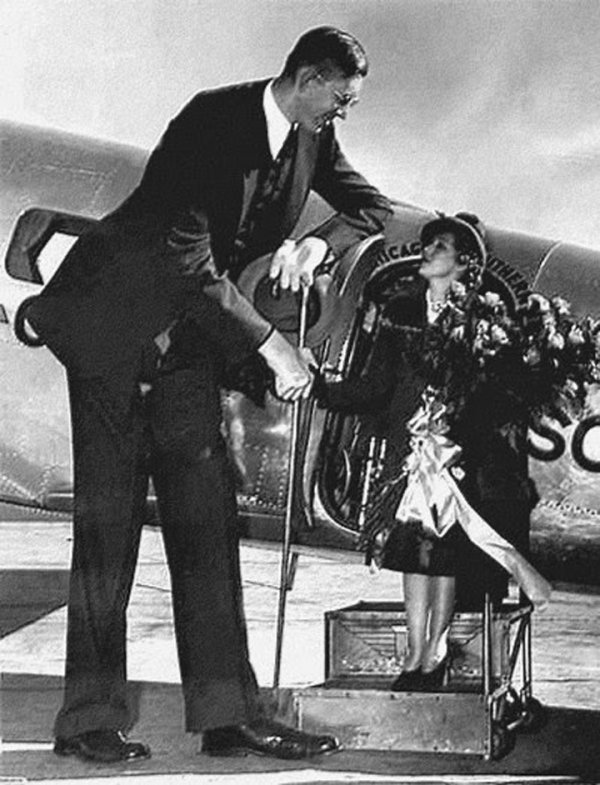 ---
7

The End of a Tall Story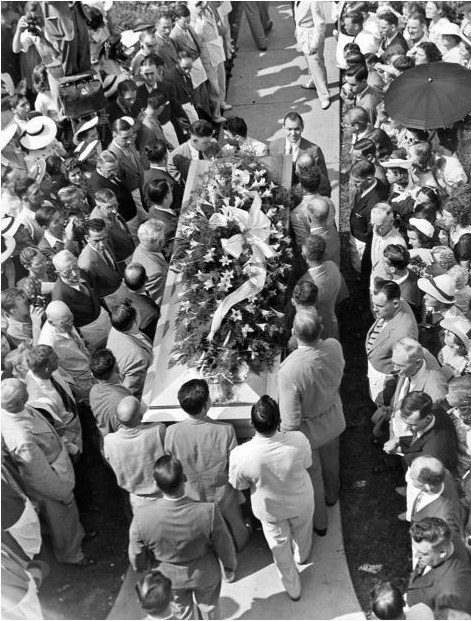 Robert died in Manistee in Michigan on 15th July, 1940, when he was just 22 years old, a week after a new brace had been fitted to his leg. The poorly fitted brace had caused a blister to develop on his ankle, which became septic. His coffin was accompanied by 22,000 mourners, proof positive that being different, accepting who and what you are, can make you just as popular as the next person.
Robert's is an incredible and heart-warming story. It's a shame he only lived until age 22 because I feel he
would have made his mark in so many ways.
Young women are constantly under pressure to be "just like the girl in the glossy magazines." But what if you're not long-legged, with a delicate bone structure and cheekbones to die for? Being different, especially when you're still adolescent and have less self-confidence, can be very difficult. If you think 21st century girls have it tough, Robert Pershing Wadlow's story should make you think again.
More
---
Comments
Popular
Recent