Here's How These Women do It All with a Jam-Packed Schedule ...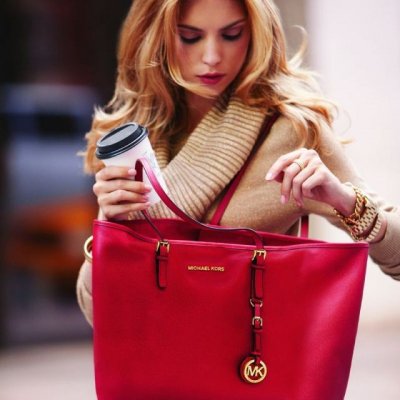 There are so many women out there who seem to be doing it all, like Sarah Michelle Gellar, who recently started backing the No Kid Hungry campaign while also being the parent to two kids. Plus, Blake Lively and Mila Kunis recently both had children, but they haven't let it slow down their careers. Don't even get me started on Beyoncé, who I'm pretty sure can do anything. If you're trying to do it all like these ladies, you'll find some help with these tips!
At a certain point, you just need to take a step back. When you're so busy, it can be easy to just keep pushing through and try to get everything done, but eventually you'll be running on exhaust fumes. If you can examine and re-evaluate your life every once in a while, you'll be much more mentally stable, which I think we can all use some more of.
Whether or not you're a mom, finding time to work out is necessary. Even if you don't enjoy working out, you'll feel so much better when you do. Even if you have a jam-packed schedule, it won't feel nearly as busy or stressful when you're working out.
Arianna Huffington wrote an entire book about thriving. After having a few health scares, Arianna Huffington took a step back and looked at her life. When she realized her lack of sleep and relaxation, and the lack of the country's sleep and relaxation, she changed her life and her company to reflect that. Today, the Huffington Post is one of the happiest companies to work for and Arianna Huffington is healthier than ever.
4.

Don't Let Yourself Feel Judged
If you're a mom, you probably feel judged a lot of the time. You probably feel like there are a lot of women who are doing more than you, working more, or something else entirely. Whatever it is, don't feel judged because of it. Everyone's different, and you're doing a lot too. Just because you don't have time to make your own baby food doesn't mean you aren't just as great of a mother.
5.

Know when to Ask for Help
Everyone needs help. Especially when you're a mother who's trying to do it all, it can be difficult to ask for help. How do you think all of those celebrity mothers do it? Even if some of them don't have nannies helping them, they have the support of their family, and at a certain point, you need help too. Don't be afraid to ask for help.
6.

Allot Time for Everything
Set aside time for everything. It will make it so much easier to find time for everything when you've devoted amounts of time to certain things. When you're just running around without a schedule, you'll probably feel like a chicken with your head cut off. Scheduling will make it much easier for you to find time for other things in your life that you thought you didn't have time for, like exercising.
No matter what your responsibilities are, whether you're a mother and a business owner or one or the other, be present in your life. When you're doing something, do it completely. Don't take shortcuts and don't mentally be somewhere else. Being present is one of the most important parts of handling everything.
How do you manage stress? Tell your stories in the comments to help other women out!
{{#comments_count}} Show Commnents ({{comments_count}}) {{/comments_count}}