7 Worst Things to Say to Someone Who is Depressed ...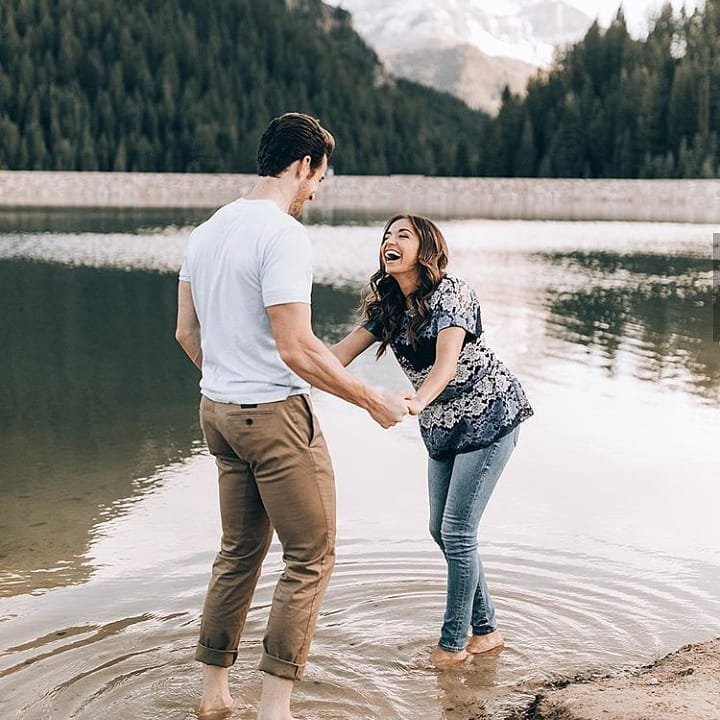 Since depression is one the most common affective disorders now days, you should consider the worst things to say to someone who is depressed. You don't want to hurt their feelings or make them feel even more miserable. Even though you think you are only trying to help (and I admire you for that), you should still pay attention to what you are saying. Despite your good intentions, you might still say a few inappropriate things that may offend the person you are trying to help. Here are some of the worst things to say to someone who is depressed.
1.

"There Are so Many Things You Should Be Happy about"
In my opinion, this is definitely one of the worst things to say to someone who is depressed. Someone who suffers from depression cannot identify the wonderful things that happens to them. This is actually one of the main symptoms of this affective disorder. No matter how hard you are trying to point out to them how lucky or how blessed they really are, they can't realize it. Don't annoy them by telling them this.
2.

"There Are People Who Feel Even Worse then You do"
This is also one of the things that said at a wrong time, could offend someone who suffers from this horrible disorder. Everyone has to face problems on a daily basis, but depressed people are actually overwhelmed by them, no matter how small you think they are. By saying this to someone who suffers from depression, you could make them feel even more guilty for not being able to solve their problems.
3.

"It's All in Your Head!"
Well, guess what? They already know this but still, they feel like there's nothing they can do about it. You're definitely not helping them by pointing this out to them. You'll only manage to annoy or upset them and I'm sure you wouldn't want to do that. Try to support them and always be on their side and you'll help hem more than you might think.
4.

"I Don't Even Know Who You Are Anymore"
This is definitely one of the things you should avoid saying to someone who suffers from depression. You see, THEY don't even know who they are anymore, so don't make them feel worse by confirming what they already know. They might think that they will never feel better again or that they've changed so much that nobody will love them anymore. This phrase might hurt them more than you can imagine so keep it to yourself!
5.

"I Thought You Were Stronger than That"
I really believe this phrase could hurt anyone's feelings, not to mention someone who suffers from an affective disorder. It's really inappropriate to say this and if you think that you are encouraging them to feel better again, you are actually not. You'll only make them feel not good enough or even more incapable of doing certain things and they might even feel even more depressed afterwards.
6.

"No One Ever Said Life Was Fair"
This is not news to them. They already know this and that doesn't prevent them from feeling sad and miserable all the time. Depression is an affective disorder that has physiological causes. Even though you are might repeat this statement to someone who is depressed, you won't make them feel any better. Depression is not a choice and it's pretty hard to overcome, yet not impossible. Just be there by at their side and fight the battle with them! Give them your unconditional love and support if you are really trying to help.
7.

"Stop Feeling Sorry for Yourself!"
Need I remind you that no one wants or chooses to feel depressed? Depression is a disorder that affects many people from all walks of life now days. Just be empathetic and try to understand and accept them just the way they are without being judgmental. No one likes to feel miserable all day long and they can't simply stop just because you tell them to, either.
There are a lot of inappropriate things people might say to someone who suffers from depression. Have you ever regretted saying one of those things to somebody close to you who is depressed? What are other things people shouldn't say to someone who suffers from this affective disorder? Please share your advice with us in the comments section!
Sources:
psychcentral.com
thoughtcatalog.com
{{#comments_count}} Show Commnents ({{comments_count}}) {{/comments_count}}