Try This if You Need to Get into the Holiday Spirit Quickly ...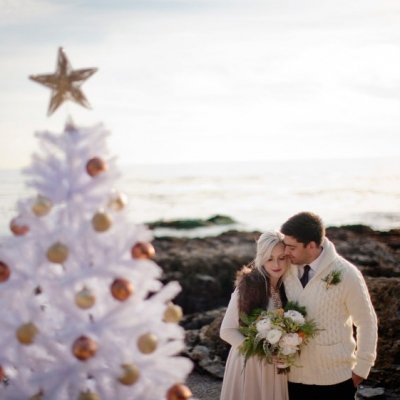 This year, I've been looking up ways to get into the holiday spirit quickly. Why? Well, December has to be one of the busiest months of the year, and it can pass by all too quickly if you're not feeling festive! Finding the Christmassy feeling when you're rushing round taking care of things can make you feel a lot less stressed, and the whole month feels more magical. So if you're the same, check out these ways to get into the holiday spirit quickly, and extend your festive period!
1.

Plan a Christmas Event
One of the easiest ways to get into the holiday spirit quickly is to do something that only happens at Christmas. My village hires an ice rink at the start of December each year, so booking a time to go and practice some moves with my friends is sure to get me feeling festive. If you can't do something like that, how about finding a garden center with some reindeer, or even just having a night-in with some mulled wine and friends?
2.

Play with Someone Young
You can guarantee that the children will already be feeling that uncontainable excitement about Christmas, and it's definitely infectious. Whether it's a sibling, a cousin or a niece, find someone small and do something Chistmassy with them. Go and visit santa, build a snowman, make a practice run of mince pies, watch a festive film. By the end, you'll be in the mood, and you'll have made some lovely memories.
It's a weird one, but it definitely works. Give two or three hours of your time to give the dogs at your local shelter a walk, or visit a soup kitchen and help out. You can even donate to good causes – there's a big drive to provide advent calendars to kids that don't get one this year, as well as donating food for Christmas meals or warm clothes. Giving back is sure to give you a great glow, and remind you of the meaning of Christmas.
If you haven't already got your Christmas shopping sorted, it's time to get organized! Make lists, buy wrapping paper, and start writing cards. You'll soon be enveloped in that festive feeling – and it's a great opportunity to dig out your Christmas hits albums and start practicing them again, too!
It's soon time to decorate the house, so it's a great time to start planning new decorations. Try painting mason jars to look like vases, or hanging new lights around the house, or collecting up holly and wreaths. You can even start planning the colour scheme for your tree, and get it set up. Once your house has had its December makeover, you won't be able to avoid that festive feeling.
Whether it's the classic films or something more modern like Elf, grab yourself a selection of great Christmas flicks (or dig out a Christmas movie channel on TV) and have some downtime with a Christmas movie marathon. Candy canes and hot chocolate with marshmallows are essentials, too. You'll really appreciate the down time!
Do it the traditional way, or update it with a challenge. Grab your friends, a fiver each, and a shopping centre. Pick names out of a hat, and give yourselves half an hour to go and find a great secret santa present for the person you chose. Grab some cheap wrapping paper and sellotape, wrap the presents during lunch, and unwrap them afterwards. It's one of the best ways of getting into the holiday spirit quickly, because you get to buy and open presents, and you're having fun with your friends. Win.
There are plenty of other ways to get into the holiday spirit quickly, including visiting relatives or spending time with your family, or even just investing in a Santa hat, Christmas jumper or cute jewelry. You can be sure that your month will be a lot more fun when you're in the mood! Do you know any great way to get into the holiday spirit quickly? I'd love to hear them!
{{#comments_count}} Show Commnents ({{comments_count}}) {{/comments_count}}