9 Things That Will Restore Your Faith in Humanity ...
By Kati
Do you ever have those days when you just need something to restore your faith in humanity? Sometimes it can feel like the world is a scary place, and looking at the international news can leave you feeling depressed and sad. But despite all the bad things, Earth is a pretty amazing place, and the human race is an incredible thing. Here's a few things that'll restore your faith in humanity and make you feel better about the world.
---
1

People Helped…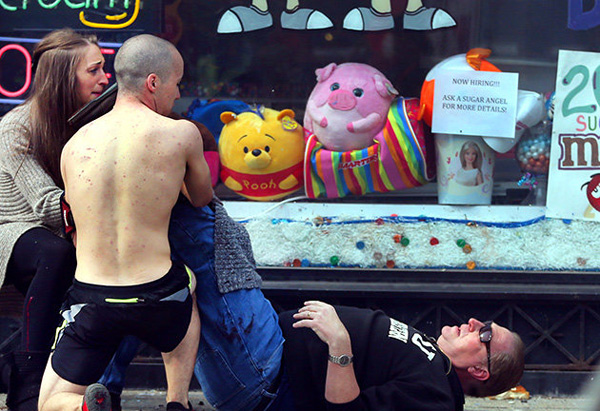 The Boston marathon might have hit the headlines for all the wrong reasons, but looking at the immediate aftermath is sure to restore your faith in humanity. Seconds after the explosions, runners and spectators were helping each other, and the victims. There was an incredible show of strength, resilience and humanity from everybody around the race, and that is a truly amazing thing.
---
2

The Good Outnumber the Bad…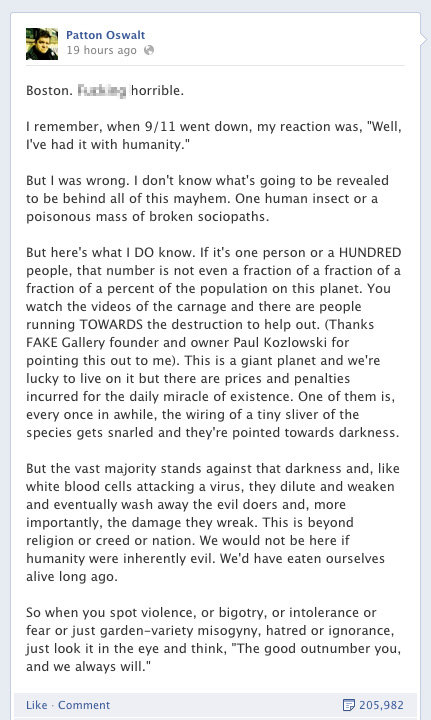 Patton Oswalt has said it better than I ever could: whenever there is violence, fear, intolerance, hatred or ignorance, the good far outnumber the bad. By millions to one. Whenever something horrific happens, there are people who don't even have a split-second to think before they are helping. Mr Rogers once said, "When I was a boy and I would see scary things on the news, my mother would say to me, 'Look for the helpers. You will always find people who are helping.'" It goes viral whenever something bad happens, and it's so true. Remember that.
3

People Are Selfless…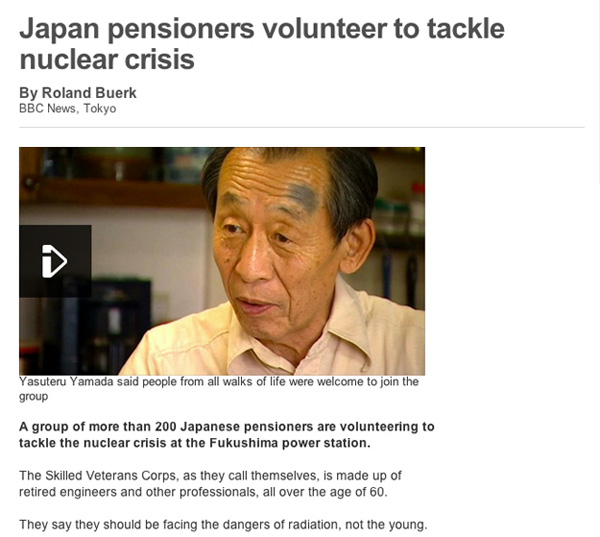 Over 200 Japanese pensioners volunteered to tackle the nuclear crisis at Fukushima, in order to save young people from being subjected to radiation. The group formed the Skilled Veterans Corps, and the youngest member is 60 years old. They volunteered to use their experience and guidance to tackle the disaster, so that the nearby residents would be safe. Amazing.
---
4

People save Sheep…

These two Norwegian men went viral after they were photographed saving a sheep that had somehow got lost in the sea. Despite it not looking good for the sheep, the men were determined to save it, and prevented it from drowning. And that's really, really lovely.
---
5

People Help Each Other Succeed…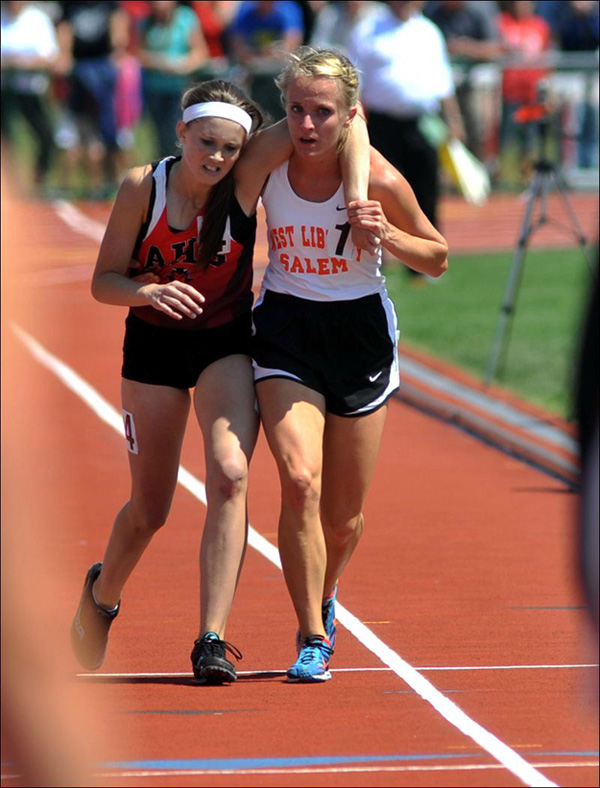 17-year-old Ohio athlete Meghan Vogel was in last on a 3,200 metre run when she caught up with Arden McMath, a competitor whose body had given out. Vogel could easily have, and was widely expected to, overtake McMath and avoid finishing last. She didn't. She put her arm around her competitor, and helped her run the last 30 meters before pushing her over the line and crossing in last place. Which is such a lovely thing to do.
---
6

People Help Animals, Even when Life is Bleak…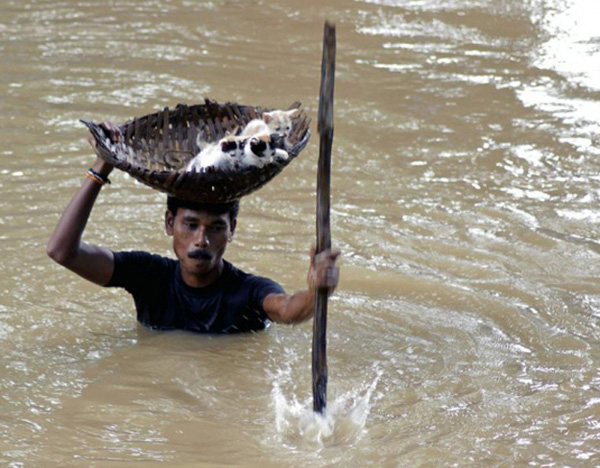 When Cuttack City in India flooded, everyone was told to try to reach high land. It was quick, and unexpected. Despite that, this villager filled a bowl with kittens, and balanced them on his head while he walked them to safety. He saved them.
---
7

Okay, This One is a Kitten Again…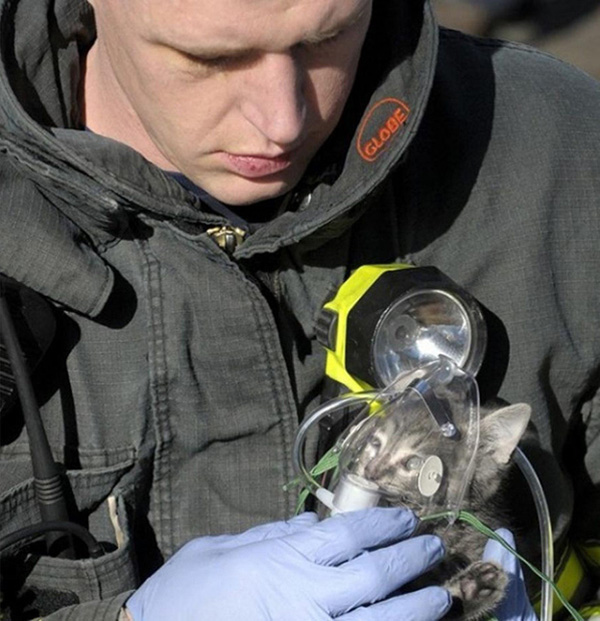 This photograph of a firefighter administering oxygen to a kitten he'd just rescued from a big house fire went viral almost instantly, and it's no real surprise. Just look how caring he looks, and how cute that kitten is. It's actually heart-warming.
---
8

This Man Saved a Dog from Certain Death…

When Sue Drummond's Shih Tzu, Bibi, fell off a pier in Melbourne, it seemed certain that the little dog wouldn't survive. Until Roden Soemawinata spotted him, that is. Roden had been scattering his grandmothers ashes on the pier, but quickly stripped off his clothes and jumped into the sea in his underwear to grab the dog and pass him back to Sue. Utterly amazing.
---
9

One Last One…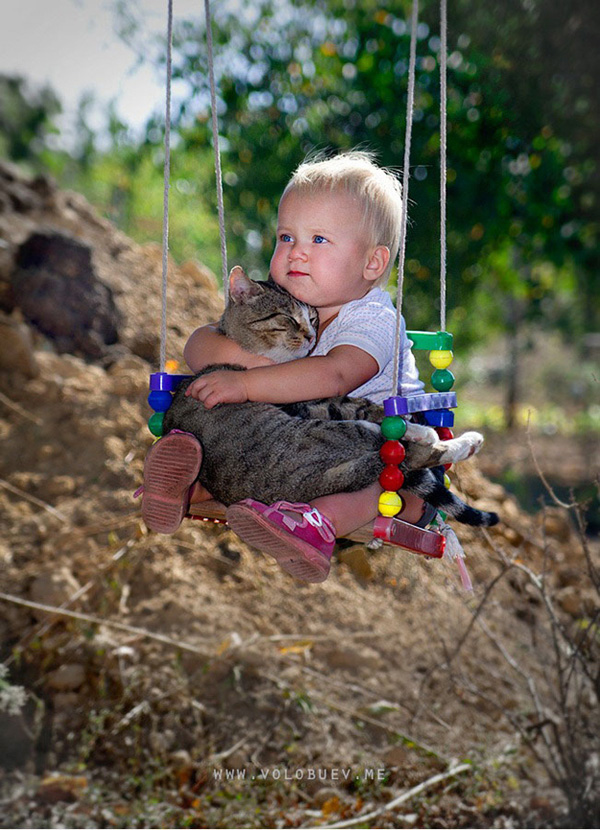 This picture of a little boy and his best friend on a swing is just as adorable without a back story. The little boy's mother shared the image, writing that her son wouldn't go on the swing without his beloved cat, and that they spent every moment together. Just adorable…Images that warm your heart like this instantly restore your faith in humanity.
Of course, these images are only a small selection of the amazing things that people do every single day. Looking at them is a great way to restore your faith in humanity, and remind yourself that the good is always there. Have you got an image or story that always warms your heart? Share it with us, we'd love to see it!
---
Comments
Popular
Related
Recent