7 Reasons You Might Be Delaying Pursuing Your Dreams ...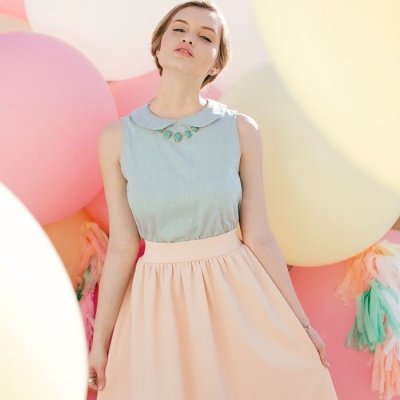 Following your dreams is essential but it's easy to forget about them as we get older, so there are some reasons you might be delaying pursuing your dreams that I would like to share. Having goals and dreams is what keeps us going and gives us the motivation to get up every morning. Remember all those dreams you had when you were a little girl? Well, here are some of the reasons you might be delaying pursuing your dreams.
One of the reasons you might be delaying pursuing your dreams is finances. As we get older, we may need to spend our money on other things rather than the pursuit of our dreams. Let's face it, the cost of living is high and that may mean that the dream has been put on hold indefinitely. If it's a dream you still hold dear then there are ways to save so that you can make your dream come true at some point in your life.
Having children is a wonderful experience and will make many people feel complete. However, sometimes children aren't always planned and it may be one of the reasons you're delaying your dreams. Don't let children stand in your way of pursuing your goals and dreams. Instead, let it spur you on to achieve them so that you can be an inspiration to your children and show them that you shouldn't let anything stop you.
Partner pressure is another reason you may be delaying your dreams. Partners can stand in the way of dreams and goals but this can sometimes be for selfish reasons. If someone really cares for you, they will let you be you and will allow you to pursue those dreams you have. Don't let a partner stand in your way.
This is one of the most common reasons for delaying the pursuit of your dreams. When it comes to our goals and dreams for the future, we are actually our own worst enemy. Don't stand in your own way and know that you can do anything you set your mind to.
You may be thinking that you need to wait for the 'right time' before you do something. Maybe you keep delaying your dreams for when your child is a certain age or when you have done this or that. Remember, the time is now and if you delay it you might regret it. Take the steps to achieve your goals and dreams now. So don't delay, start today!
People love to give their opinions about the ways in which other people are living their lives. Often, these are people who don't like to hear opinions about their own lives. Some people will always judge what you're doing but be strong and listen to yourself rather than others.
Maybe you have had some bad past experiences that mean you are delaying pursuing your dreams. It can be easy to let these negative experiences stand in your way but the key is not to let them stop you. Instead, allow them to make you stronger and spur you on even more.
Do these reasons sound familiar? Can you think of any other reasons people might delay pursuing their dreams?
{{#comments_count}} Show Commnents ({{comments_count}}) {{/comments_count}}