7 Must-Have Crafting Supplies for Repurposing Projects ...
By Jackie
If you're a new crafter, inspired by DIY magazine articles and the infinite possibilities of Pinterest, then you need to know all about the must-have crafting supplies to get you started. While the tools and materials may vary from project to project, these are the very basics that all crafters should keep readily available. So if you're pumped to start a repurposing project that's caught your eye, these must-have crafting supplies should be on your shopping list.
---
1

Mod Podge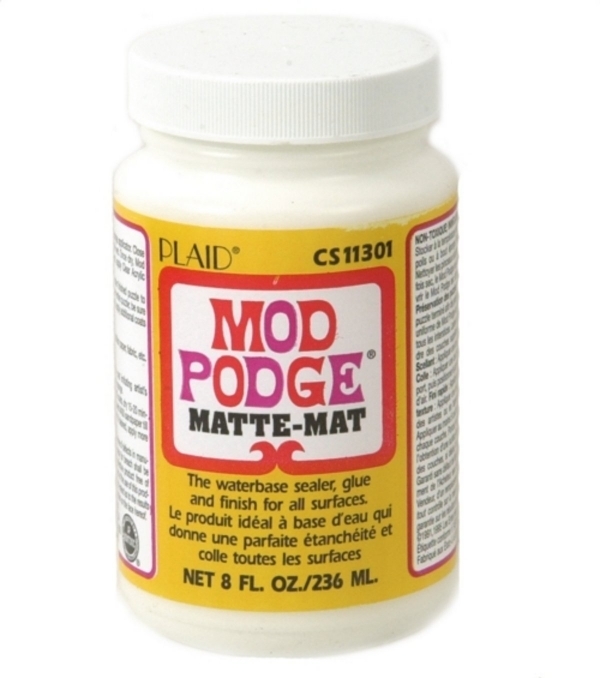 Mod Podge is a multi-purpose adhesive paste that was first introduced to the public in 1967. But the Mod Podge brand has enjoyed a recent surge in popularity due to the allure of crafting, repurposing and the DIY ethos. Mod Podge is one of the definitive must-have crafting supplies for decoupage and comes in a variety of adhesive options. From fabric and wood formulas to sparkle and matte finish, you have an abundance of adhesives to choose from. But for right now, pick yourself up a bottle of the original Mod Podge formula and head on over to ModPodgeRocksBlog.com for decoupage inspiration.
---
2

The X-Acto Knife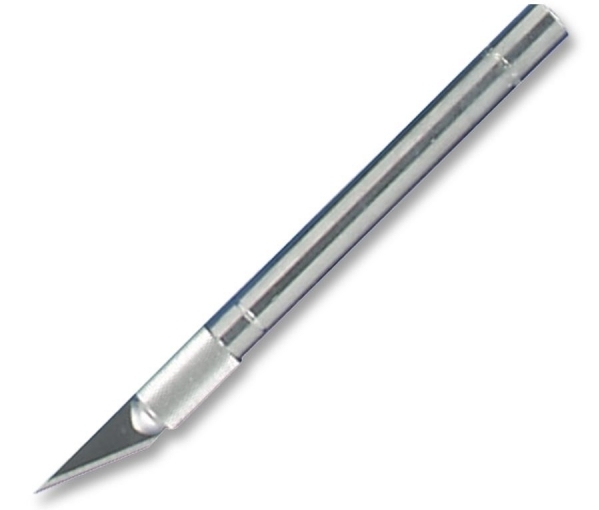 When it comes to precise paper crafts, this ultra-sharp utility knife is like a scalpel for artists and crafters. It's also durable enough to cut through cardboard, foam, film, balsa wood and cloth. So it should go without saying that safety should be a priority when using any blade, especially one that involves such a delicate precision. Keep it handy for your repurposing projects, but far away from a child's reach.
3

A Crafting Brush Set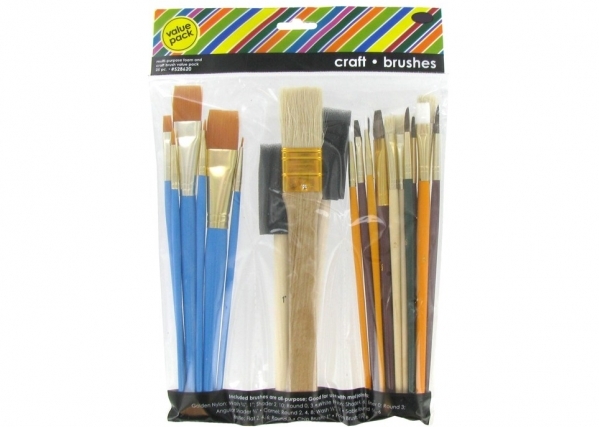 Having a variety of brushes available will make any repurposing project possible. From teeny tiny bristles to get into the nooks and crannies of a project, to foam brushes for decoupage, you'll have it ready when you need it. I'd recommend keeping a stash of paints on hand, but there are so many color options, it's probably best for space and savings if you buy those as needed. But otherwise, go to your local craft supply store for a bundle of brushes to suit a variety of crafting needs.
---
4

A Hot Glue Gun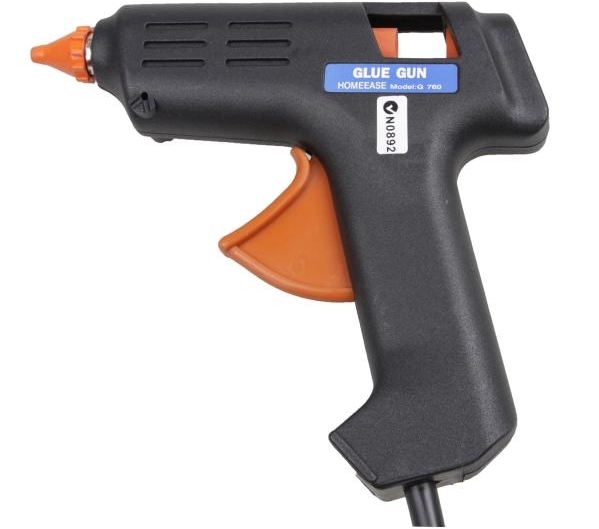 While Mod Podge goes a long way in decoupage, sometimes you need to get a bit of glue onto a tiny space with more precision than paste can provide. This is exactly when a hot glue gun can come in handy. Everything from jewelry-making and wood crafts, to repurposed decor in the home can be glued by gun with efficiency and ease. Depending upon your specific needs and the budget you're willing to allow, you can spend as little as $5 or as much as $50 for a hot glue gun from your local craft supply store or Home Depot. My recommendation for beginning crafters is to get your tools cheaply so you can give them a guilt-free test run. If you find your skills demand more professional tools, you can always upgrade later.
---
5

Acrylic Sealer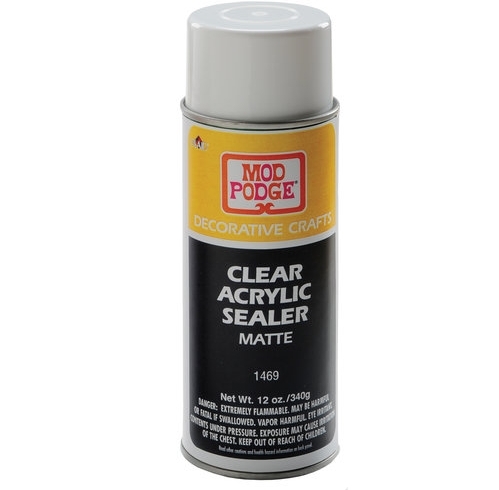 If you put a lot of effort into a particular project, you'll want to protect your efforts with a sealant. A layer of protective spray sealer will keep your project from getting dinged-up, fading and will cut down on the tackiness that those thick layers of decoupage paste can cause. Spray safely, in a well-ventilated area and don't forget to protect your eyes. This sealant from Mod Podge is a wonderful product for crafting projects, but you can get recommendations on the specific needs of your repurposing project from a knowledgable employee at your local craft supply store.
---
6

HGTV Magazine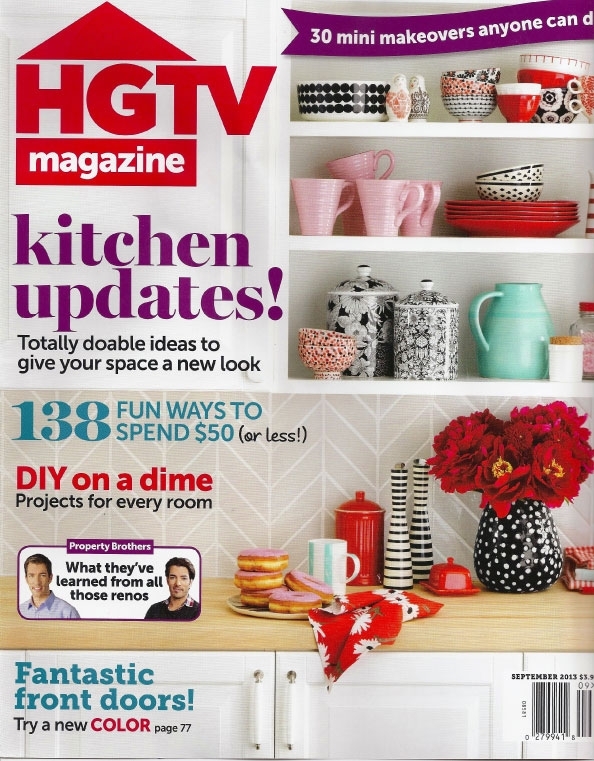 I know this particular crafting tool is quite specific, but I love HGTV magazine for its creative and colorful approach to home decor. The suggestions are affordable, accessible and often times easily attempted by even a novice crafter. Go to your local bookstore and just peruse the most recent issue and you'll see exactly what I'm talking about. I've drawn a lot of inspiration from HGTV programming and even more so with a tangible print copy of their tips.
---
7

Bits of Creative Inspiration

If you find yourself drawn to a jar of vintage buttons at the thrift store or have an idea for an old window frame at the flea market, I say if the price is right, bring it home. Sometimes items just speak to us. They incite an inexplicable wave of creativity. However, I will say that it's best to keep your collections of creative trinkets and raw materials in constant check and don't take in more than you can possibly handle. You don't want to end up on Hoarders, when all you were trying to do is complete a few repurposing projects.

Successfully completing any project means preparation. If you have the tools and a creative idea to pursue, crafting your repurposing project is sure to be an enjoyable experience. While most of these supplies can be found at your local AC Moore, Michael's Craft stores or Home Depot, don't limit your creative potential. This is only the beginning. What's your favorite crafting tool for repurposing projects?
---
Comments
Popular
Related
Recent