The best designer quotes always have a place in my inspiration book and, before you ask, yes I do have a little old-school diary-like thingy I use to write down nice, wise, thought-provoking or simply mood-lifting things people say. It's a habit my literature teacher encouraged us students to embrace and a nice practice I think all creative souls could benefit from. If you're a fashionista like me, you might want to include some quotes about fashion too, starting with these you'll find here. Check them out, they truly are the best designer quotes ever:
Table of contents:
1

Marc Jacobs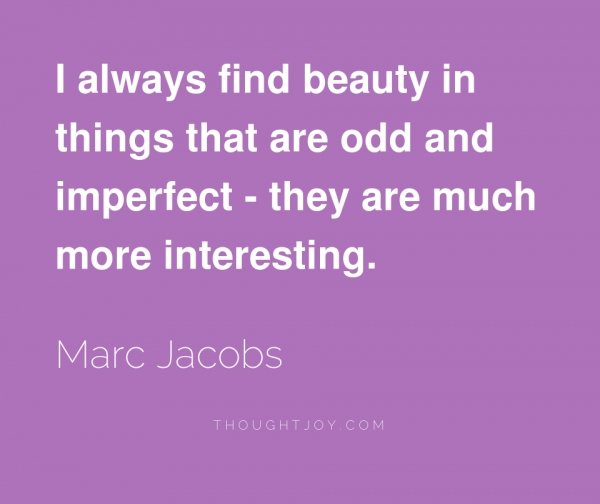 Mark, my love, this has just earned you the number one spot on my list of best designer quotes ever! I even got a bit misty-eyed for a moment here! Odd and imperfect are great – that's what makes things and people unique.
2

Karl Lagerfeld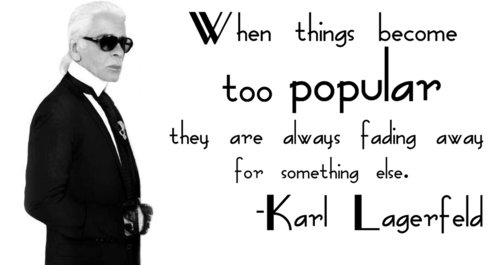 Uncle Karl does manage to stumble upon some great truths about life here and there and this… well, this is just brilliant. I'm not saying that you should just live for the moment and not think about tomorrow but if you keep looking back or into the future you're missing out on all of those wonderful things that are happening now!
3

Coco Chanel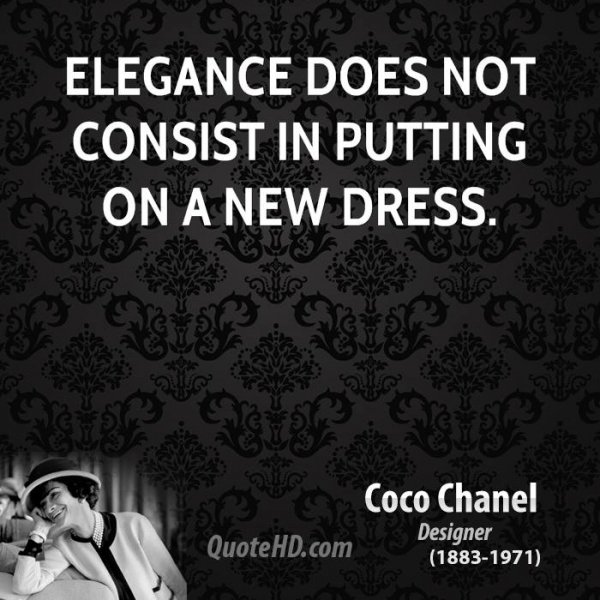 I want you to remember this, lovelies! Elegance is a state of mind, not a state of dress! Work on your mind, work on your manners, work on your personality then worry about clothes. Oh, and, Kim Kardashian, you'd better start taking notes!
4

Gianni Versace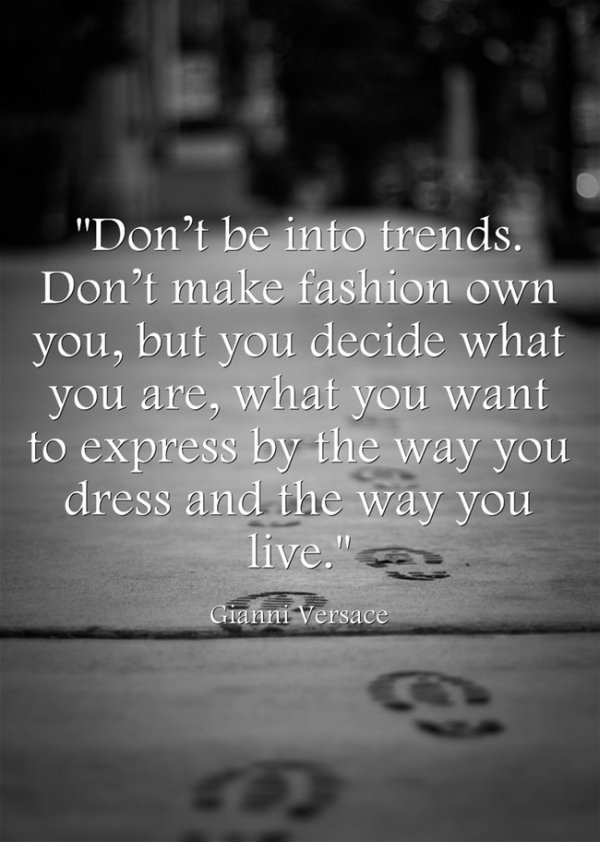 Beautifully said! And yes, everything should come down to this. Embrace the trends you love, garments that speak to you and styles that really express your personality. That's the only way a girl can make fashion work for her on a daily basis and enjoy every moment of it.
5

Alexander McQueen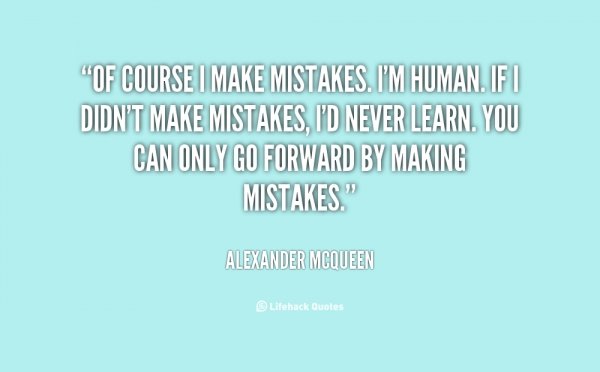 Not necessarily fashion related but deep and meaningful enough for me- this quote really inspires me to stop obsessing with all the wrong turns I've taken and appreciate the knowledge I've picked up on the road.
6

Coco Chanel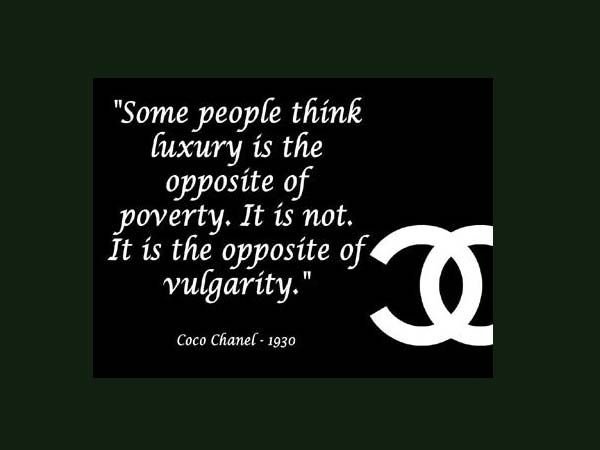 And doesn't it feel great to think of luxury in this way? Not as something one can buy but something one must work hard to obtain. Elegance, grace, modesty, refinement – they don't cost a penny really and yet, it's impossible to think of luxury without these essential components.
7

Ralph Lauren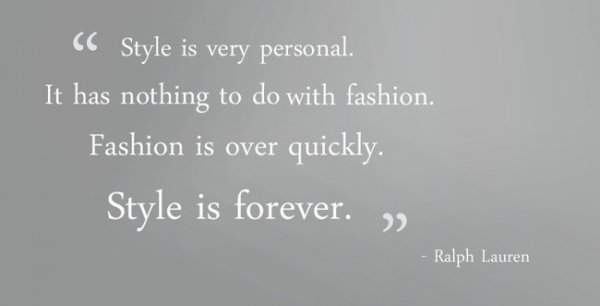 I believe you can be stylish even without all the pricey clothes, and totally on trend even when you're mixing and matching clothes that are anything but latest season. All it takes is a bit of creativity, maybe some sewing skills and a Jethro Gibbs gut feeling that tells you what to do. True style never gets old!
8

Alexander McQueen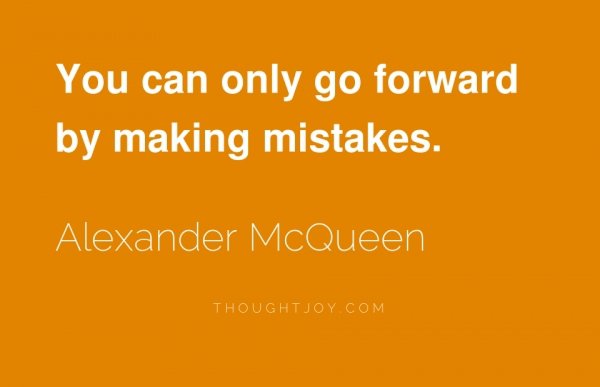 Can I print this out and stick it to my fridge? Would you? Well, one thing is for sure, Alexander McQueen was a vise man and his brilliance in every way will be forever appreciated!
9

Oscar De La Renta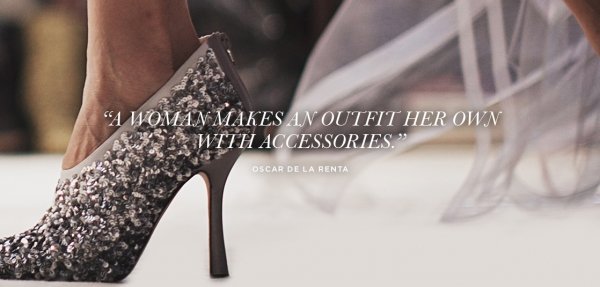 Last but not least an Oscar de la Renta quote I'd like you to think about. How many stylish people you know? How many fashion-forward ones? What are the differences, if any?
What other quotes about fashion do you find inspiring? I absolutely enjoy collecting these little gems and truly believe that, when it comes to the topics they love, designers can speak as beautifully as writers.
Please rate this article