2014's Best Girl-Power Moments ...
By Jennifer
2014 was a fantastic year for women for so many reasons. From Taylor Swift's complete takeover of the music world to Kim K's "break the internet" photo shoot, we women have had our fair share of attention this year. Some moments, though, deserve a little more reflection to appreciate their marvelousness again as 2014 draws to a close. Here are my picks for 2014's very best girl-power moments, in (somewhat) chronological order.
---
1

Elsa & Anna Take over the World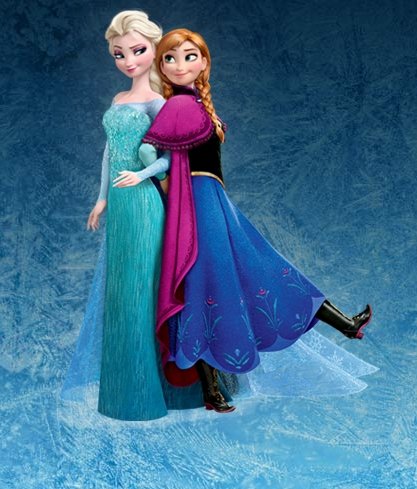 Elsa and Anna, leading a very small crew of men (along with one reindeer and one snowman), took over the world in 2014, and if this Christmas's "toy season" is any indication, they won't be going anywhere in 2015 either. Their movie passes the Bechdel Test with flying colors, leaving everyone wondering why there aren't more Disney movies with this much girl-power (and staying power). And singing. And warm hugs!
2

Gabourey Sidibe's Golden Globes #Tweet

This tweet, in response to cruel comments about her appearance at the Golden Globes in January, earns the Best Tweet of 2014 prize:

"To people making mean comments about my GG pics, I mos def cried about it on that private jet on my way to my dream job last night. #JK"

Perfect!
---
3

Rihanna Rocks the CFDA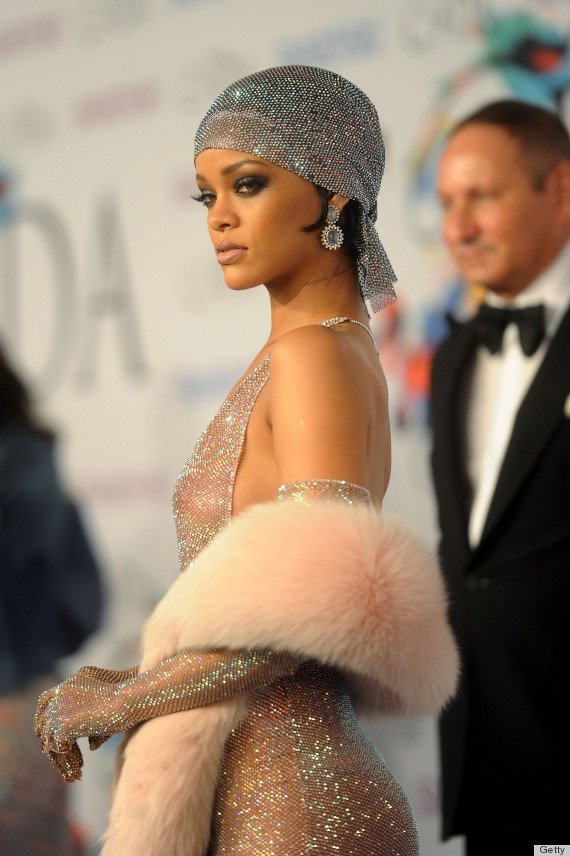 This moment of June 2014 is both a girl-power moment and a fashion moment. I mean, after all, she was about to receive a Fashion Icon award, so was anyone shocked when Rihanna arrived in a custom Adam Selman gown, covered in 200,000 Swarovski crystals and a pink fur stole? I was, in a very good way. She rocked it, old Hollywood glamour-style.
---
4

Anita, Zoe, and Brianna Make a Stand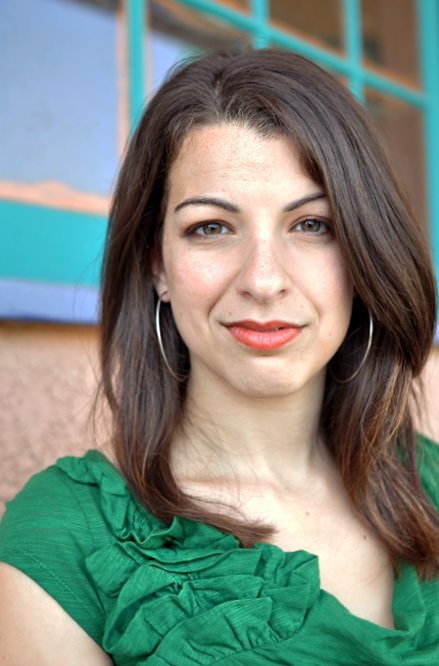 If you've been following the #GamerGate "movement" (and I use that word very, very sarcastically), you know how ridiculously terrible a small group of intensely misogynistic men can make the gaming world for women — and how a few notable women in the industry have chosen 2014 to make a stand. Kudos to these three in particular for dealing with horrific death and rape threats and refusing to back down. It can't be easy, but they're doing it, even today, and for the foreseeable future.
---
5

Michelle Howard is Promoted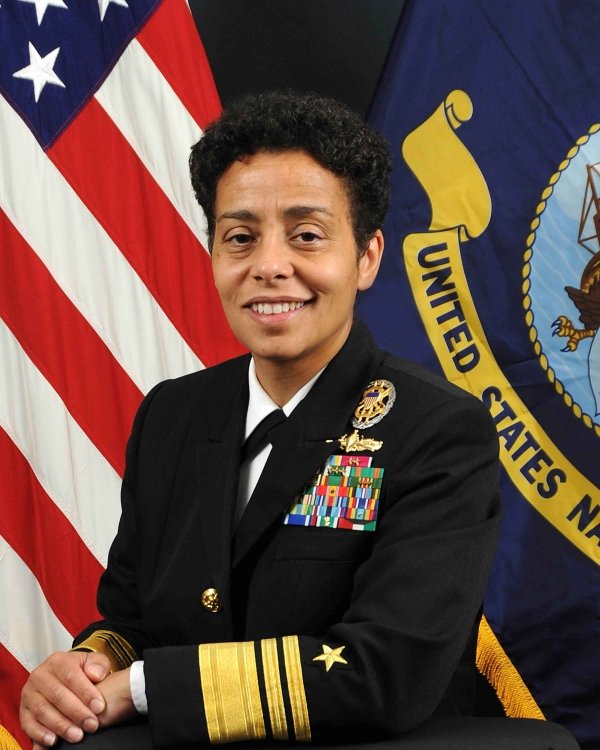 In July, Admiral Michelle Howard became the first female four-star Admiral in the 238 year history of the United States Navy. Let's add that to her long list of other accomplishments: in 1999, Howard was the first African American woman to command a ship in the U.S. Navy; in 2011 she was the USO Military Woman of the Year; and in 2013 she was the NAACP Chairman's Image Award recipient.
6

Mo'ne Davis Wins the Little League World Series

In August, 13-year-old Mo'ne Davis became the first girl in history to pitch a shutout in a Little League post-season game — and she took her team, the Taney Dragons, to a 4–0 victory over some other team who doesn't matter because they got handily beat.
---
7

Keira Knightley's Topless Shoot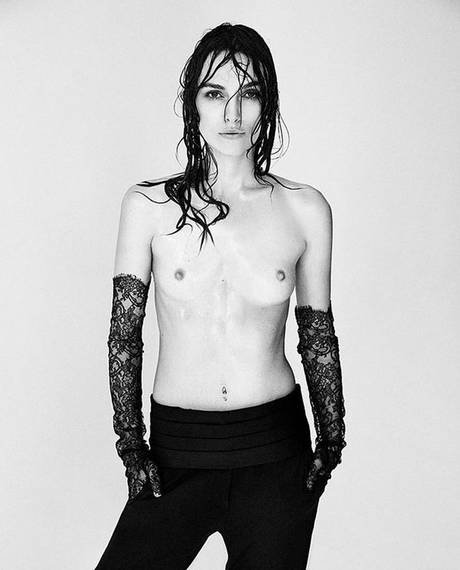 Keira Knightley's no stranger to the epidemic of Ridiculous Retouching, having been "enlarged" and airbrushed for paparazzi pics and movie posters for years, and she's tired of it. She's also tired of women's sexuality being used as leverage against them, so in August, she did a shoot with Patrick Demarchelier in Interview Magazine where she posed topless, sans PhotoShop. And it was lovely and empowering for her, and for women everywhere.
---
8

Emma Watson's U.N. Speech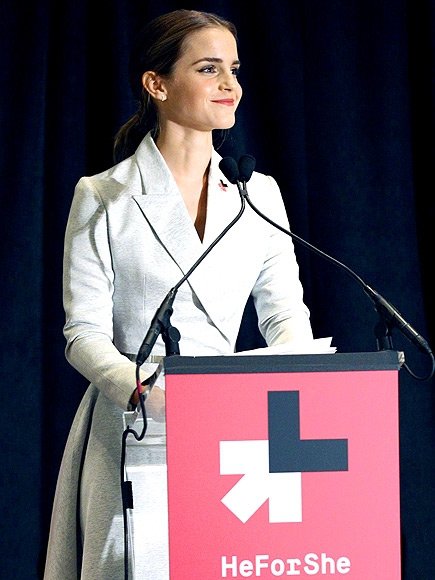 If you haven't watched (or at least read a transcript of) Emma Watson's impassioned gender equality speech at the U.N. this September, do it now. RIGHT NOW. Watch it. Read it. Then join the #heforshe movement and bask in the knowledge that you have this in common with Hermione Granger, all grown up and seriously smart.
---
9

Emma Ferrer Makes Her Debut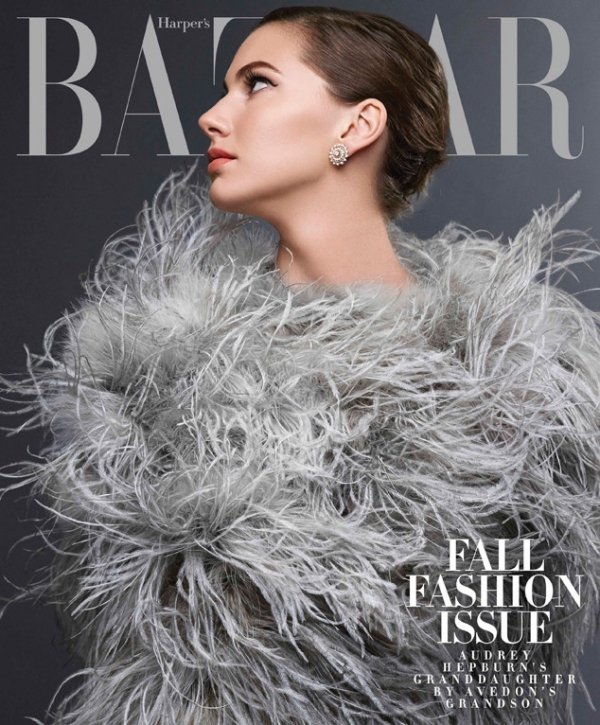 In the September issue of Harper's BAZAAR, Audrey Hepburn's 20-year-old granddaughter, Emma Ferrer, made her modeling debut, and thrilled generations of women who've missed Hepburn's poise and elegance and sweetness. To even attempt a Hollywood or modeling career with such big shoes (or heels) to fill must be daunting, but Emma actually has done it, and beautifully. I hope to see more of her in 2015, don't you?
---
10

Emma Sulkowicz's "Carry That Weight" Project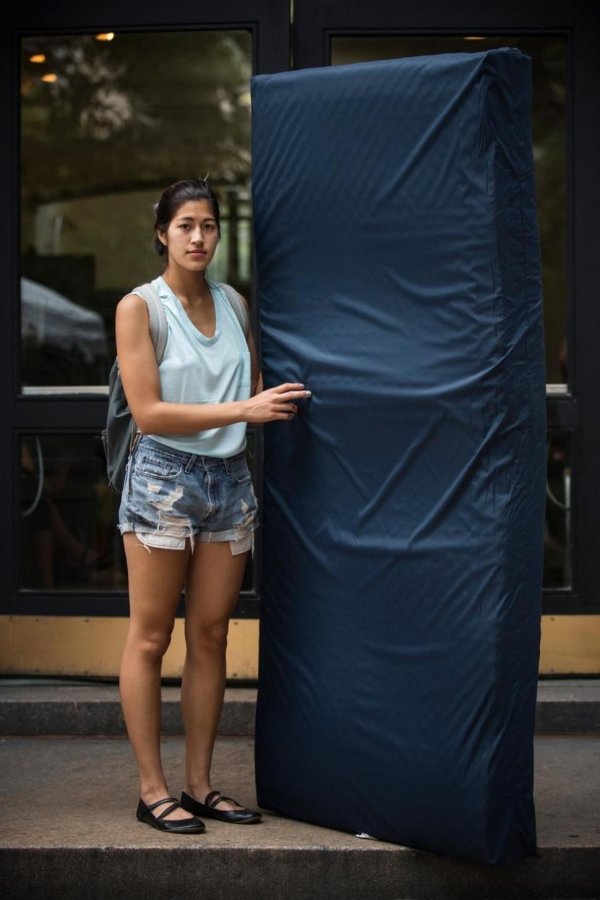 After what she felt was Columbia University's mishandling of her on-campus sexual assault, in September, as part of her senior thesis, she began carrying her dorm mattress along with her to classes as a visual reminder that while he's still free to live his life without any consequences from the (alleged) assault, she must still carry the weight of it. She's drawn much-needed attention to the issue of sexual assault on college campuses, and (hopefully) gained some peace in doing so.
---
11

Malala Becomes a Nobel Laureate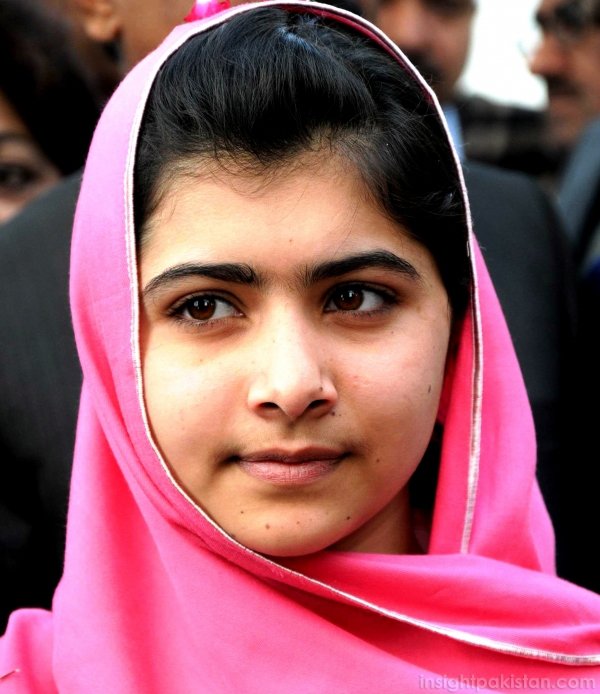 Malala Yousafzai is a fearless advocate for the education of girls across the world, and she gained international attention for her cause when, in 2012, the Pakistani Taliban shot her on her way to school. Since then, she's been tireless in her own recovery and in promoting the education of girls everywhere. Her courage earned her a Nobel Peace Prize in October, making her the youngest person ever to be awarded this much-deserved distinction.
---
12

Jennifer Garner's Baby Bump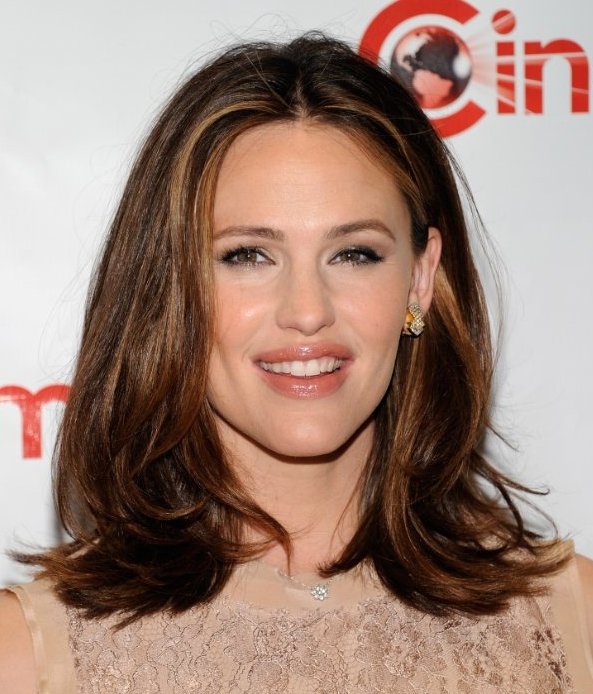 In October, Jennifer Garner had a chat with Ellen about the tabloid speculation that she and hubby Ben Affleck had another baby on the way. She confirmed the bump, denied the baby, and won the hearts of mommies everywhere with what I'd like to call the Baby Bump Briefing. She said, "From now on, ladies, I will have a bump. It will be my baby bump. And let's just all settle in and get used to it. It's not going anywhere."
---
13

Renee Zellweger Changes Her Look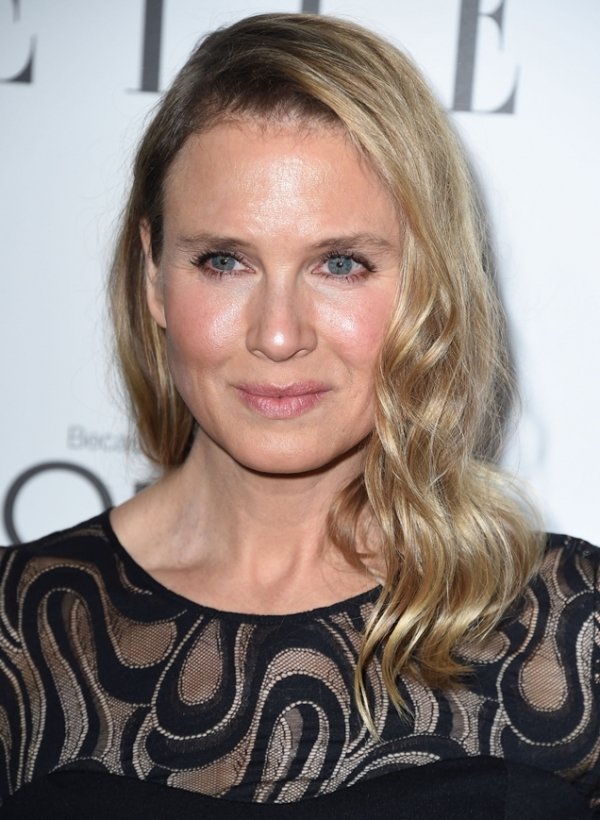 In October, Renee Zellweger appeared at the Elle Women in Hollywood event, looking different than we're all used to seeing her — and some of the commentary was needlessly cruel and downright mean. I must point out that it's no one's business what a grown woman chooses to do, or not do, with her own face and/or body, especially when it's made her so obviously happy — look at every photo and one thing becomes clear: she's positively glowing with joy.
---
14

Everyone Listens to #Serial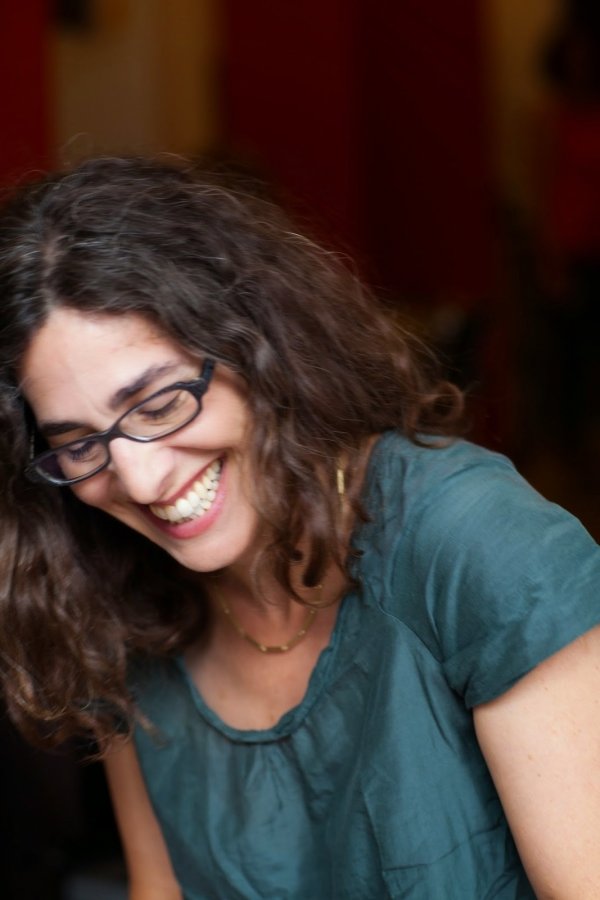 ‌The success of the This American Life spin-off podcast this fall has taken everyone by surprise, including its mostly-female production team, led by Sarah Koenig. All 12 truly riveting episodes of the first season, which debuted in October and quickly gained critical acclaim and a cult following, are available on the Serial website, but you MUST listen to them in order. Or else.
---
15

Libby Lane Becomes a Bishop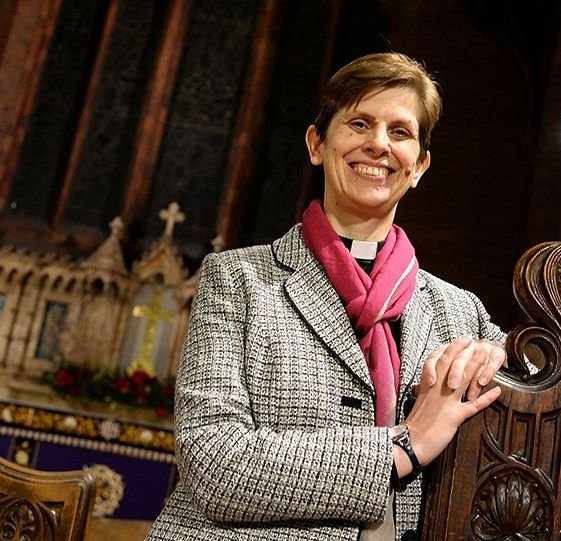 After centuries of canon law that says only men can be leaders of the Church of England, this month Libby Lane became the first-ever woman Bishop of Stockport (and the first female bishop, period). For 20 years, women have been able to be ordained as priests, but this is a stunning and wonderful first.
So there you are — 14 of the most marvelous moments for women and girls in 2014, with one extra to take us into 2015. What other inspirational or noteworthy moments did I miss? Do share!
---
Comments
Popular
Related
Recent