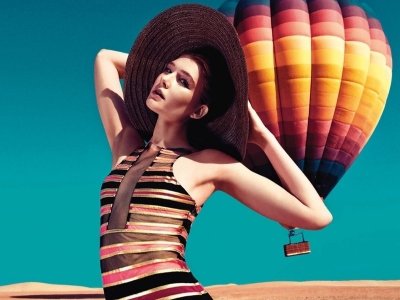 Any time is a good time to consider some wise decisions to make to better yourself. It's never too late to start living a good life! In my opinion, to start living a good life, you have to live for you. I've come up with a list of 7 wise decisions to make to better yourself. Here they are!
1.

Surround Yourself with Positive People

Some of the wise decisions to make to better yourself will be harder than others however, surrounding yourself with the right people can make all the difference. They say that you reflect off your friends, family, peers, etc. If you're hanging out with the wrong crowd, it will reflect on your behavior and/or attitude, whether you know it or not. Surrounding yourself with people who have a positive outlook on life can only benefit you in the end. Positive people will help you push to a better future.
2.

Eat and Drink Right

Maintaining and healthy diet is a great thing to do for yourself. Eating right leads to looking right and feeling right, which are both very important to women. A healthy diet starts with you! Start eating fewer carbs and more natural foods to better yourself. Staying hydrated and drinking lots of water will also help your whole body, inside and out. Eating and drinking right will help better yourself mentally and physically.
3.

Create Good Habits

Staying motivated is a great way to get your life going. By creating good habits, you'll slowly start to better your life. Reorganize and build off it. Enjoy everything you do but remember that there is time for fun, and there is time for serious (know the difference!). Setting reminders on your phone can always be helpful, too. Remember to take care of important, beneficial priorities first.
4.

Exercise

Exercise isn't just good for the body, it's good for the mind. Plus, you can't reach your goals if you aren't in good shape. Exercising regularly will help steer you in the right direction. It won't only keep you in shape physically, but also mentally. Having fitness goals to reach will help motivate you in all aspects of your life. Staying in shape will help you prove to yourself that you can do anything you set your mind to.
5.

Imagine Your Future

Live for now, but also start thinking ahead. Think of where you're planning on going in your life and get there. Base everything you do right now on where you want to go. Start thinking about what you need to do right now to get you right where you want to be later. To better yourself, you need to start thinking about your life, and stop worrying about everyone else. Motivation is key.
6.

Set Goals

Setting many goals can be overwhelming. Cut down your list and only keep the most important ones. Another effective way to set goals is to know why you're setting them. If you have no reason for a goal, you most likely won't accomplish it. Take time to think about what you really need to get done and start making it happen. Prioritizing your life is an effective step to getting where you want to go.
7.

Sleep Enough

Sleep is more important than you think. Oversleeping can cause you to feel overtired. Not sleeping enough, however, may cause you to feel extremely tired. To have the energy to stay motivated, remember to get enough sleep, but not oversleep. If you need an alarm clock to wake you up every morning, so be it. Deciding to wake up and get the job done or not is one of the many important decisions to make to better yourself. So get just the right amount of sleep, and wake up feeling energized every morning, eager to start a new day!

Living for yourself isn't as hard as it seems. All it takes is you! These were only 7 decisions to make to better yourself and I can think of plenty more. What are some decisions you've made so far this year to help better yourself? Good luck, everyone!