40 Home Decor Ideas from Oh Joy's Pinterest Board ...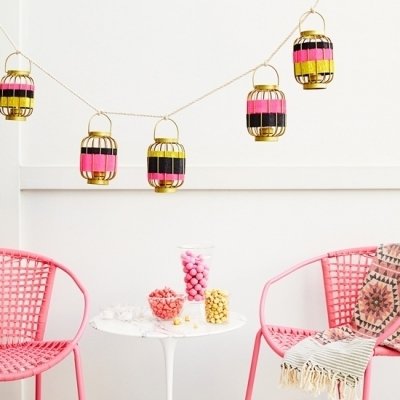 I'm sure you're familiar with blogger extraordinaire Joy Cho and her blog Oh Joy. She's a super talented lady with tons of great ideas for the home, apparel, recipes and more which you can also see on her blog Oh Joy. So, I thought why not take a peek at what one of the most popular Pinners is loving and get inspired!
1.

Reverse Drawer Pulls for Chalk

Via Dimples and Tangles: KITCHEN CHALKBOARD ...
This idea from the home board of Oh Joy is such a great idea! Not only do I love the chalkboard wall, but the reverse drawer pull makes a perfect chalk holder.